The most important people in your life,
Deserve to be put on the walls of your home.
And should be adored every single day!
Hi! I'm Aimee! Owner & Photographer here at my St. Clears based studio, Curious Moments Photography.
You're probably here because you are looking for gorgeous portraits of your precious baby?! Firstly, CONGRATULATIONS! And you have certainly come to the right place!
I specialise in photographing newborn babies in my Carmarthenshire based photography studio, and I love to meet families with little ones of all ages!
DISCOVER MORE…
Choose your session by clicking below
Trusting your photographer with your tiny bundle is HUGE!
Curious Moments Photography is the studio for you if you are looking for…
A relaxed and welcoming environment…


A professional, experienced specialist photographer…

Someone who can make your session bespoke to you, incorporating all the things you love…

Carefully crafted images that you that you can enjoy for decades…

The very BEST wall art, that is handcrafted to the highest standards of craftmanship…

Baby Photographer in Carmarthen
The studio is set up with everything we need to make your photo shoot perfect! From outfits for newborns, older babies and cake smashes, along with maternity dresses and body suits to show off that beautiful bump! And an abundance of props to make your photos awesome!
The studio is a welcoming environment with everything to make your time here relaxing! Sit back on comfy seating, whilst having a cuppa and just catching up on some well deserved rest!
Here's What My Clients Are Saying…
Where to start? Aimee was amazing for our Newborn Shoot of our first baby. Isabelle, she made us feel so comfortable- Izzy slept the entire time she was that settled!
The results are out of this world and we've been showing off the images to friends and family everyday since! Would highly recommend and will 100% be returning for further sessions.
There isn't quite the words to describe how happy I am with everything Aimee did for us! She was nothing but professional and so so friendly! She made me, a new first time mum, feel so comfortable. She was so good with Bella, who did not make it easy for her! My 3 babies are now hanging proudly up on my wall! Aimee is worth far more than 5 stars and I cannot recommend her enough ❤❤
Years of Experience – Carmarthen's Best Baby Photographer
I have been photographing newborns since 2014, and as mentioned I've ensured to train with only the country's very best!
From new parents, to 'seasoned' parents and babies of all personalities, in all situations! I have worked hard at developing my skills and have lots of experience with getting the best out of children and babies, which means I have lots of tricks up my sleeve for even the shyest of children!
My experience, coupled with my oodles of patience, consequently means that nothing suprises me!
"I put my heart into every image – They are important to you, which means they are important to me!"
I treat every photo as if they're my own baby's photos –  that 'I' want to treasure!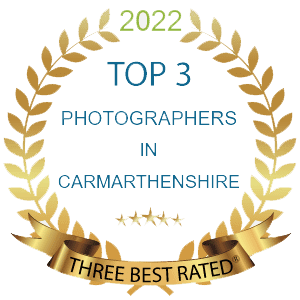 Curious Moments Photography – based in St. Clears Carmarthenshire – specialising in newborn, baby, and maternity photography.
Cleints travel from Pembrokeshire, Ceredigion, Glamorgan, Haverfordwest, Pembroke Dock, Cardigan, Newcastle Emlyn, Llanelli, Swansea (to name a few) for my fun, vibrant and unique style and the warm welcoming experience they recieve.