Reviews for Best Photographer Carmarthen
Please read the reviews left by my clients and why they rate me the best photographer in Carmarthen…
Amazing Experience! For me this was nerve wrecking to do but from the moment I arrived to the moment I left I felt at ease. I was reassured and we moved at my pace and I couldn't have enjoyed the experience more! I would definitely book again!
5 stars – Sioned D
I won a milk bath photo shoot for my little girl this was the first competition like this i had entered to so was amazed we won! I was really nervous at how it was going to go as this was my first photo shoot ever! The whole experience was amazing, Aimee was very helpful beforehand giving me all the information on what to bring and where I would find her. Studio is amazing so welcoming! my daughter settled in to photos straight away, and loved being there. Myself and my partner went in to view the pictures that had been taken with our heads set on what package we were going to buy and how many and ended up walking out with so many more. Aimee was amazing at helping us decide what photos we wanted and did not once put any pressure on us!
I can't wait to book for a Christmas photo shoot with all my children soon!
5 stars – Danielle A
Most amazing experience!! Recommend so much!! Cant wait to go back for another photoshoot!
5 stars – Isobel E
It was a delight having our newborn photoshoot with Aimee at her studio in St Clears. It was fascinating to see how Aimee positioned our boy for his photos. Very talented and great at settling our rather windy boy. Great quality pictures that we, the family and Jacob will treasure forever. Thanks Aimee
5 stars – Sophie G
Absolutely amazing, we love every photo. Made us feel so welcome. Listen to what we were after and went above and beyond. Highly recommend.
5 stars – Jordan C
Came here for a milk bath photo shoot for my 9 month old…AMAZING 🙂
Have already booked him in for his 1st birthday cake smash
thank you so much Curious Moments
5 stars – Kimberley M
I'm still in shock over the perfect images Aimee at Curious Moments Photography has captured. I didn't really know what to expect from a Milk Bath Photoshoot but it was the cutest thing I've ever seen. From start to finish, Aimee made myself and my 9 month old baby feel very comfortable and I would definitely recommend her if you're after a lovely experience and high quality images.
5 stars – Meleri S
Aimee was absolutely fantastic from start to finish on the day everything was perfect and the photos were incredible I couldn't have asked for better service and am so delighted with the quality of the service and products easy 5 stars I have booked my little one in for his 6 months and 1 year too.
5 stars – Helena C
Our third lot of photos from Aimee and they get even better each time!
It's been so lovely to document my journey through motherhood with her, maternity shoot, newborn family shoot (including our dog) and now documenting our little boy sitting up with a sitter session.
We couldn't ask for a more personal experience and we feel very at home in the studio. Can't wait to keep coming back and our family grows!
5 stars – Angharad M
Curious moment photography is absolutely amazing, my son had abit of a bad day and she had the patience of a saint and together we managed to get the most beautiful pictures of him, thank you so much ❤️
5 stars – Kirsty J
Had so much fun at my daughters photo shoot, she was a little reluctant to perform for the camera but regardless Aimee caught the most beautiful images, we are super impressed with them!! Would highly recommend Curious moments to capture your family photos!
5 stars – Debbie P
What a wonderful time we had with Aimee at curious moments. We modelled a new shoot for her and we felt so comfortable and at ease. My daughter loved every second of it. Booked in straight away for our second photo shoot. Would highly recommend.
5 stars – Emily S
It was lovely working with Aimee at Curious Moments. I had a maternity photoshoot and she made me feel comfortable, with a lovely choice of outfits and is very professional. Great photos and I have booked a newborn shoot for when our little one arrives. Lovely clean studio.
5 stars – Sophie G
I can't recommend Aimee enough. I had a maternity photoshoot and she made me feel like an absolute queen which all of us should feel.
Aimee sent lots of information about everything I needed before attending the photoshoot which made me feel much more relaxed.
On the day Aimee is lovely to talk to, put me at ease and great direction for posing.
Thankyou so much. I have photos to treasure forever.
5 stars – Yolanda S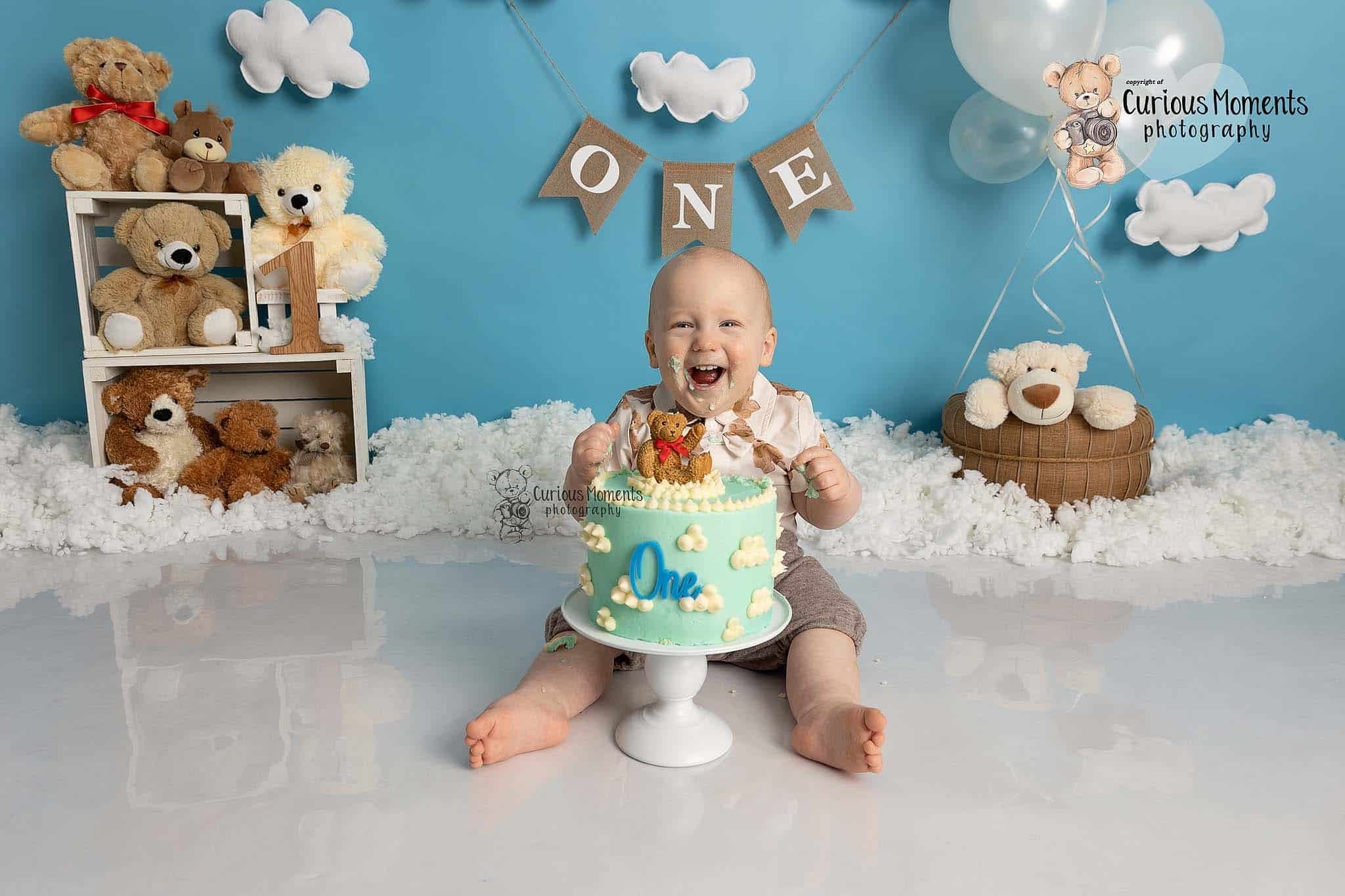 Aimee is a real natural with children and put Oscar right at ease. She encouraged many smiles from our little boy and captured some beautiful images for us to treasure forever! Would highly recommend cake smash session ????
5 stars – Agne N
I'd just like to start by saying we would highly recommend 'Curious moments photography' to capture those special occasions. We are delighted with our newborn/family photos created by Aimee.
Aimee has been incredible from start to finish with brilliant communication throughout, providing instructions prior to the shoot and keeping us informed right up until we received our photos.
A beautiful, clean studio with space to change and feed baby if required.
Aimee and Cheryl were incredibly kind, professional and caring with us and our newborn. Being new parents I was very anxious that our baby would cry throughout the session and we wouldn't have any photos, however Aimee had patience and the natural ability to soothe our little one.
Following the shoot, we were invited back to see our photos prior to ordering, once complete we returned to the studio for collection. We were overjoyed with how our photos had turned out, we're very greatful to Aimee for capturing our precious memories and making us feel relaxed and comfortable throughout our experience. We were also given a wonderful pack gifted by Aimee which was a beautiful gesture.
Thank you Aimee. X
5 stars – Jess E
We could not have asked for a better photographer. Aimee made us feel extremely welcome and comfortable from the minute we entered the studio. The photos she took were absolutely amazing and made our job choosing what we wanted extremely difficult!! We would highly recommend aimee and we will definitely be using her again ❤️

5 stars – Rebecca W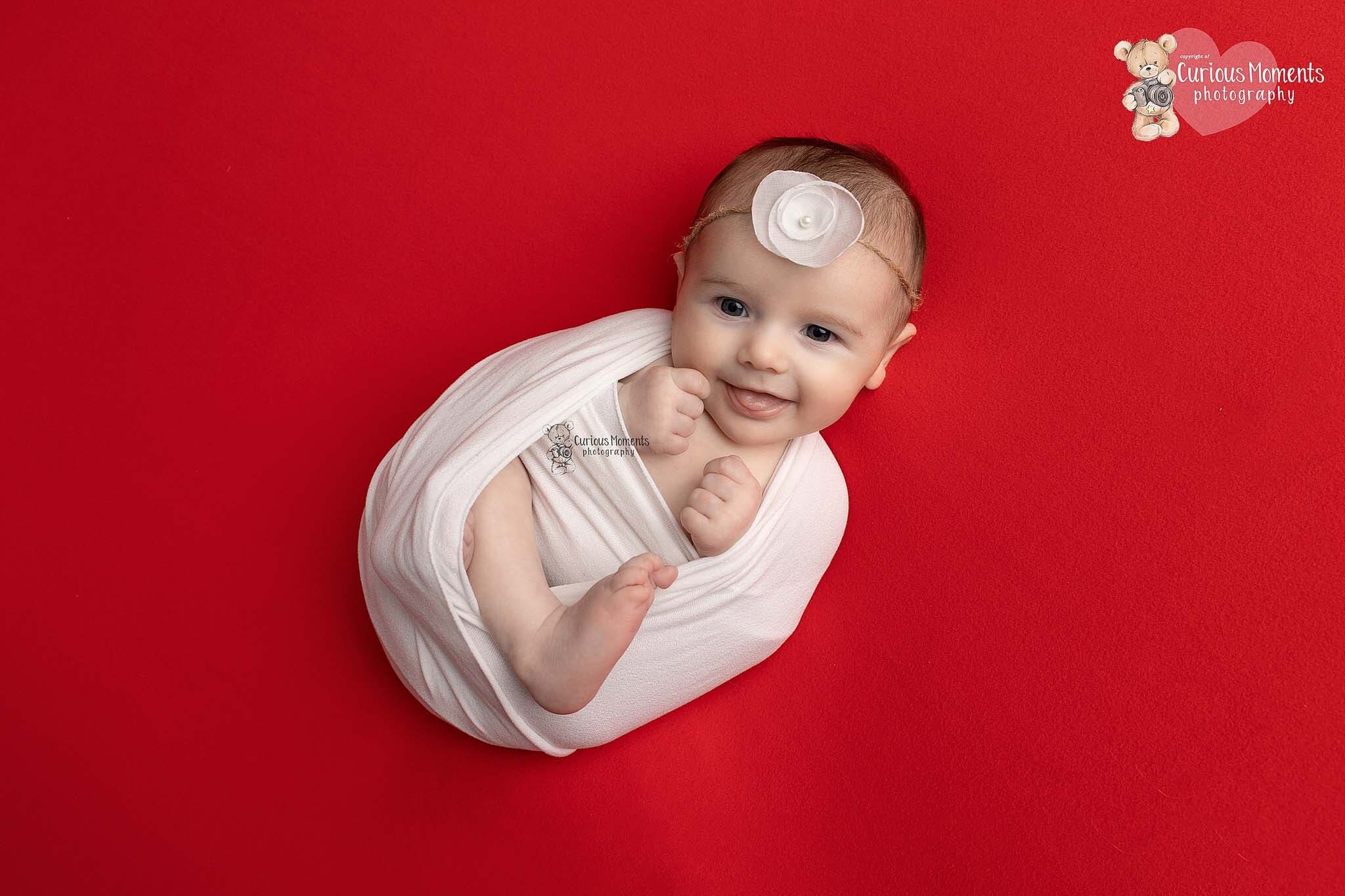 A beautiful experience I absolutely loved watching how Aimee worked with my baby! My baby was so relaxed and everything was done in her time without rushing. The photographs are absolutely stunning and was such awholesome moment for me to watch. I will definitely be returning with my baby in the near future
5 stars – Paige W
A beautiful experience! Aimee and her mother were amazing during my baby's photoshoot. She knew exactly how to calm him and the photos were absolutely beautiful. Thankyou so much for the opportunity ???? I will treasure those photos for ever x
5 stars – Kayleigh J
We had a some photos done of our newborn with Aimee. We had an amazing experience, Aimee was so welcoming and friendly, made us very comfortable and was amazing with our baby Willow. The pictures turned out way better than we could have ever imagined, so beautiful we cant thank you enough. We highly recommend ????❤️
5 stars – Hannah T
Amazing service! From the professional customer service in making you feel welcome and comfortable! Aimee took the time to get to know our daughter before the pictures were taken so baby was also comfortable being held , also the quality of the pictures were perfect we couldn't of asked for a better service and product! Would highly recommend!
5 stars – Cherie P
Aimee photographed my 3 and 4 year old for a 1st day of school photoshoot. She was very patient as my children were not co-operative and managed to capture amazing photos that we will treasure for a lifetime!
5 stars – Martha D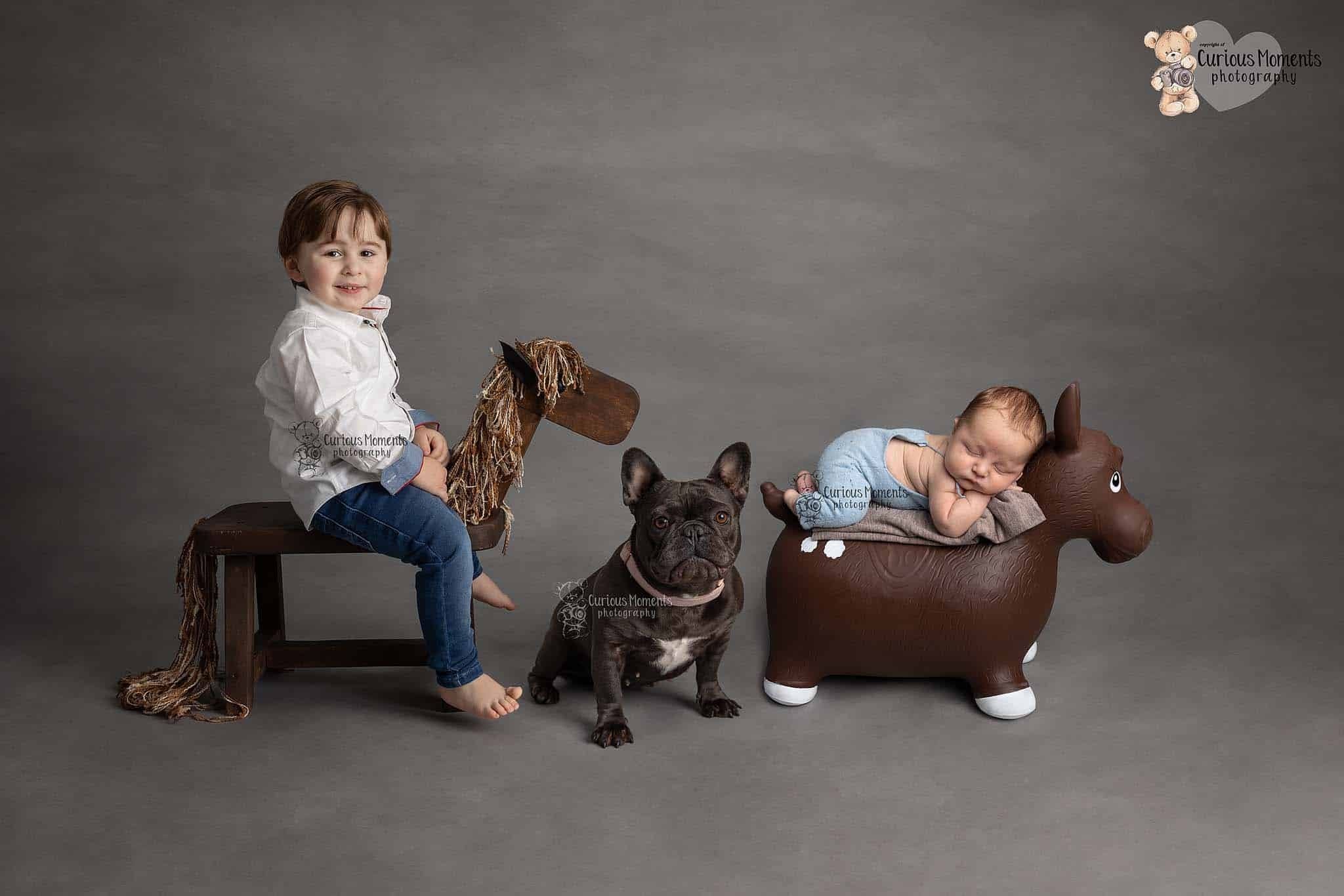 Newborn photos I've used Aimee a few times now as she has a magical way of finding the perfect angle, lighting and expressions of my boys and has captured the most special moments of both my boys life. I would never hesitate to recommend her to anyone who wants a true professional to create beautiful photos . We just love our photos so much.

5 stars – Sarah P
I honestly couldn't of asked for a better service. Aimee has the patience of a Saint and creates the most Amazing pictures to treasure forever. I would highly recommend Curious Moments to anyone who would like a 5* shoot. Thank you so much.
5 stars – Kirsty L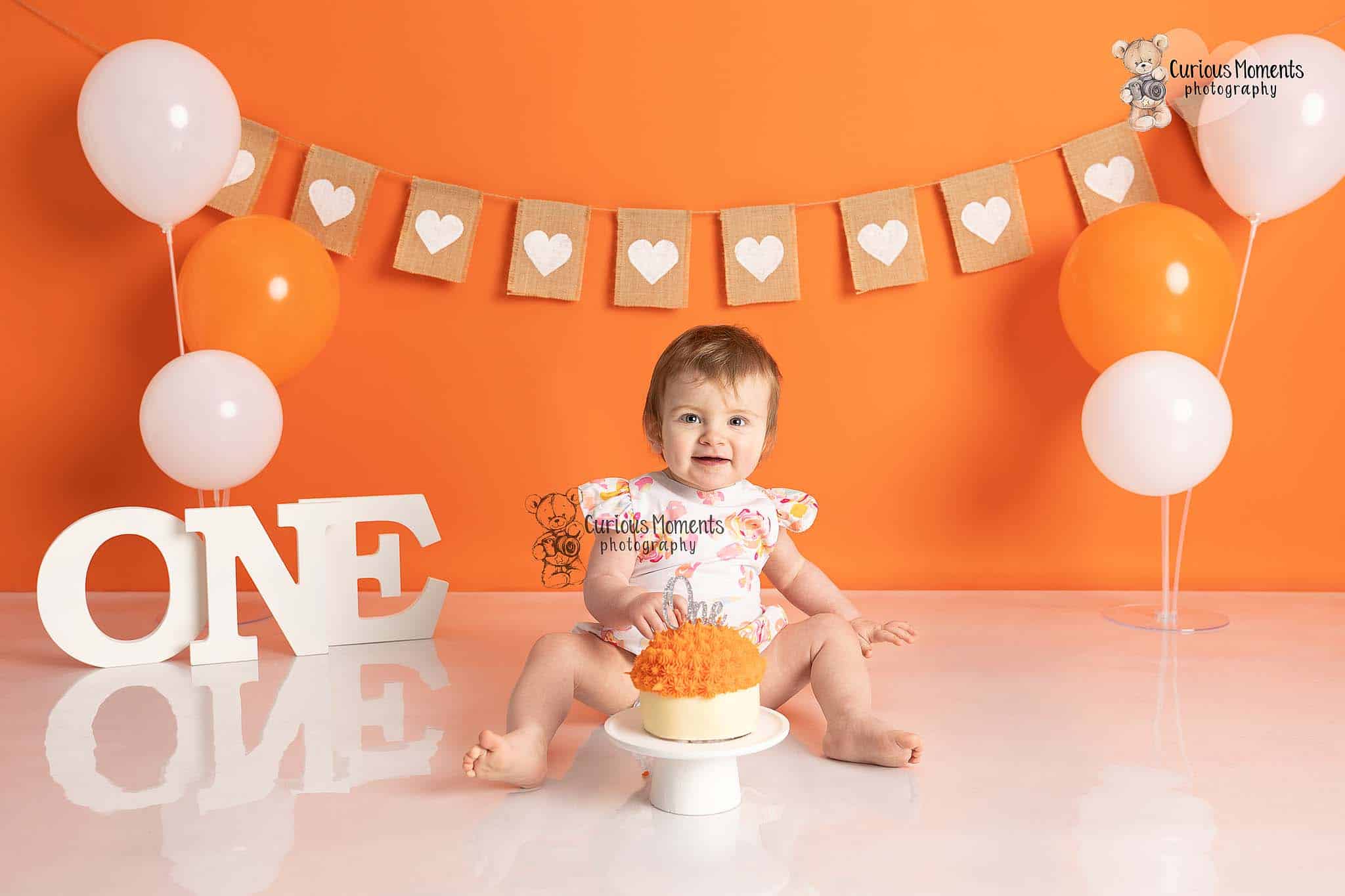 1st Birthday Photos Fantastic photo shoot for my daughters 1st birthday.. Amiee had so much patience with my daughter as she wouldn't sit still since she has figuree out how to walk. The photos that were takenwere absolutely stunning! Couldn't be happier. Will definitely be recommended and using in the future!
5 stars – Hannah G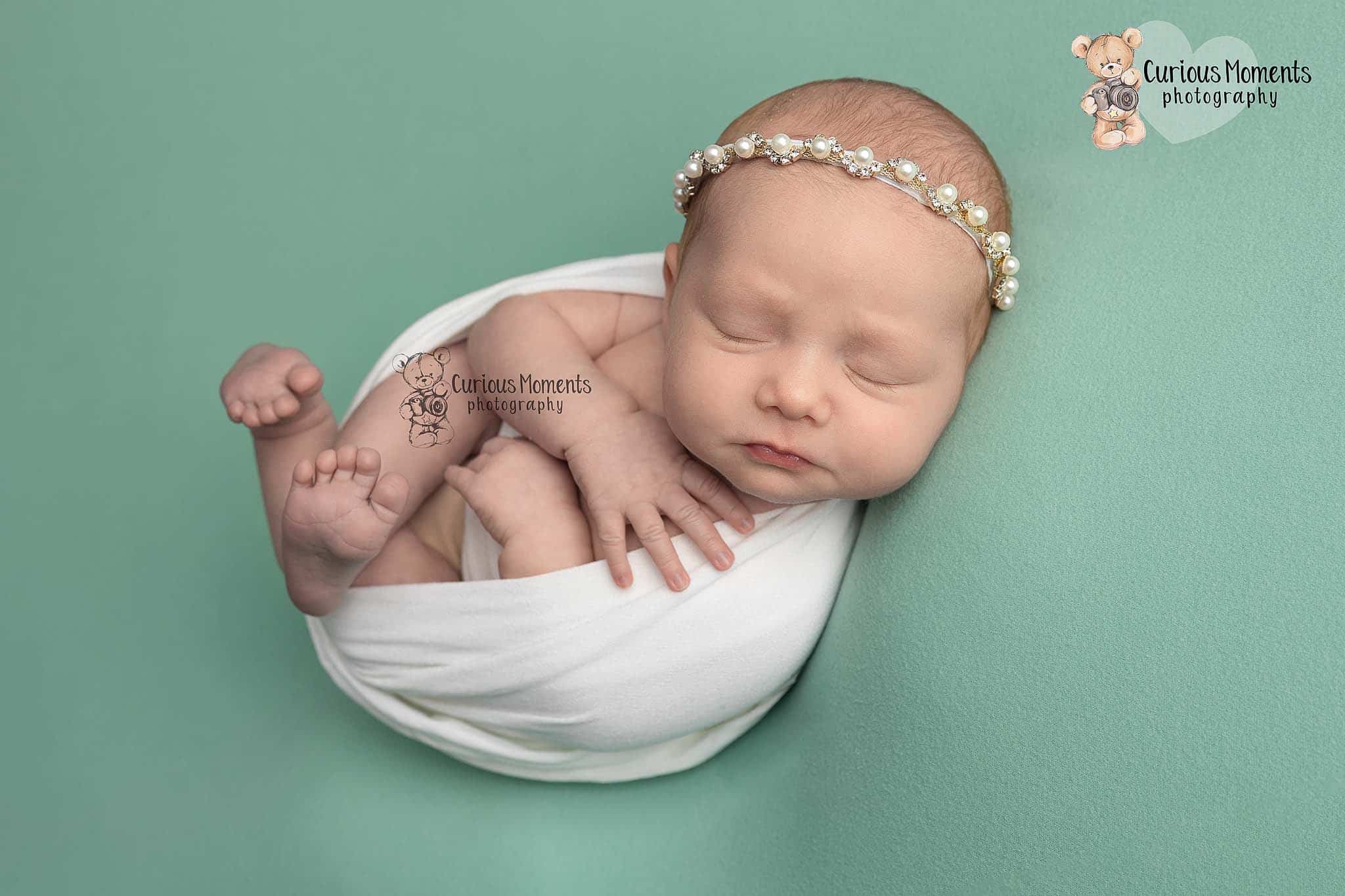 Aimee is an incredible photographer and I was blown away by the final images sent through. These precious moments of my little newborn truelly captured perfectly forever. The outfits and props were great, studio super clean and little personal touches welcoming us on the day well received. Thank you so much Aimee xxx
5 stars – Nicole J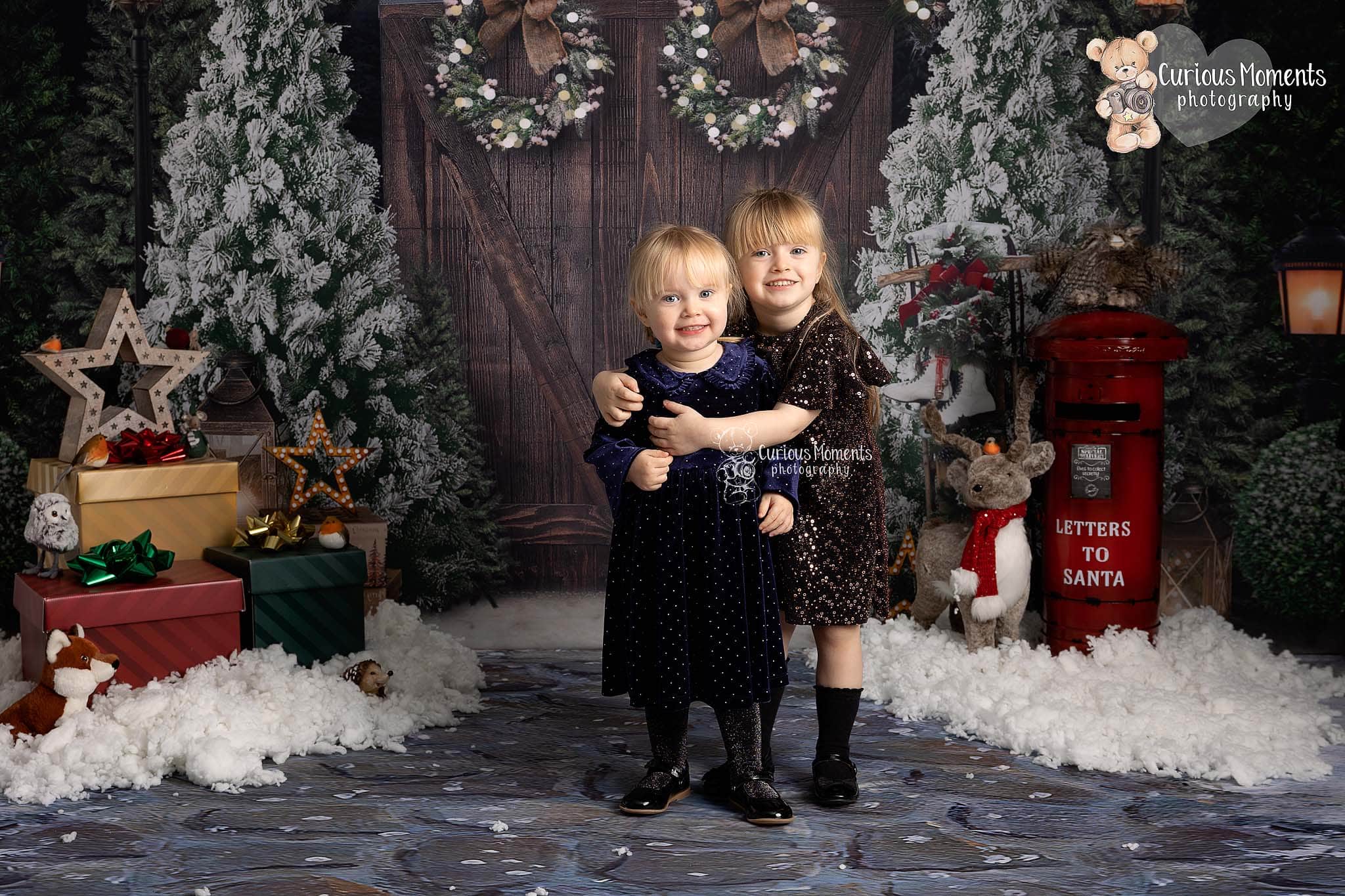 LOVEEEE the photos. Along with friendly welcome, easy process and lovely set up the whole experience was lovely. Would use again
5 stars – Chloe D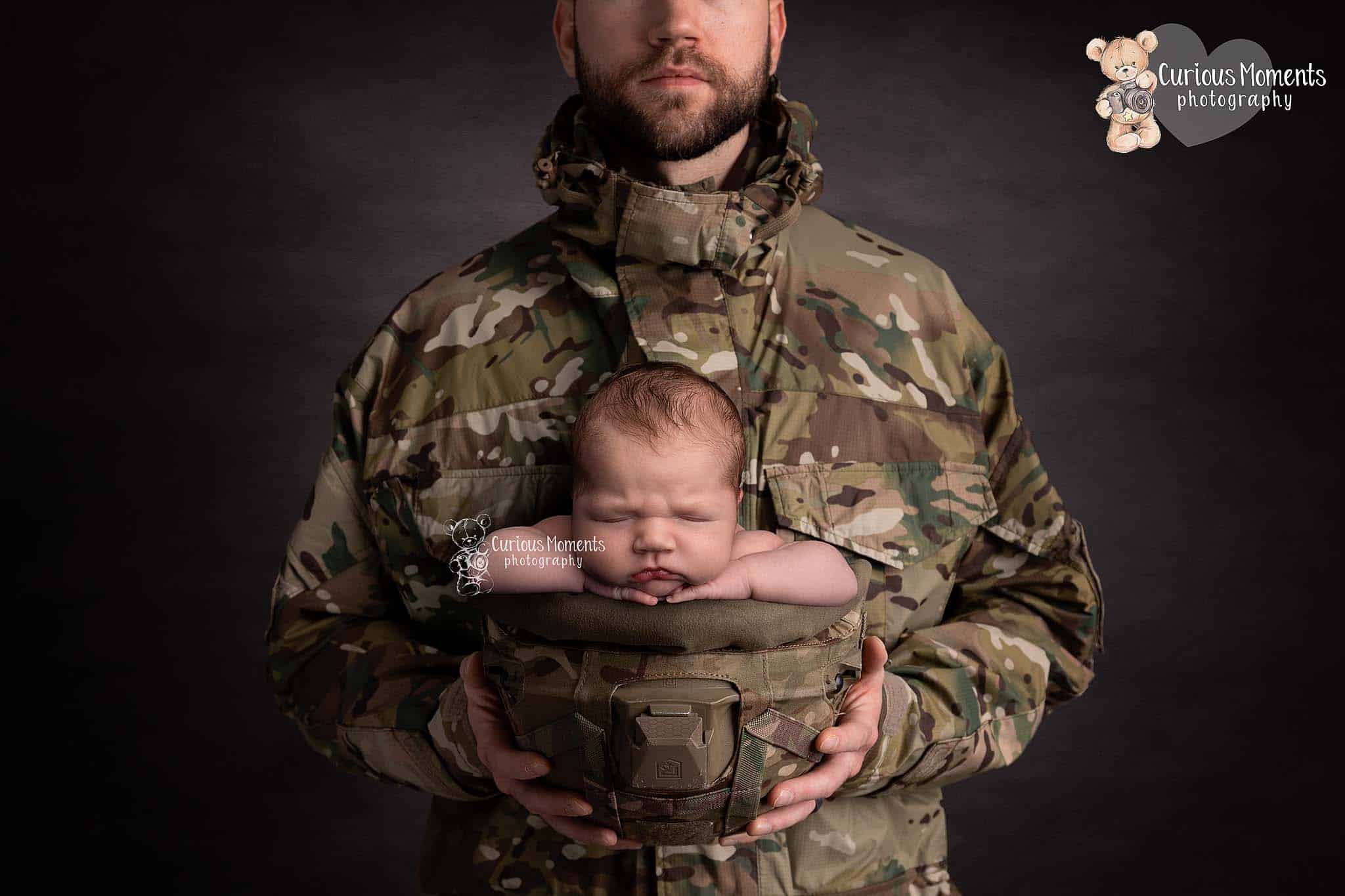 Absolutely fantastic experience, Aimee was so patient with both our little ones and made the experience so comfortable even when our little man decided he didn't want to play along! We will definitely be going back for his birthday cake smash!
5 stars – Conner D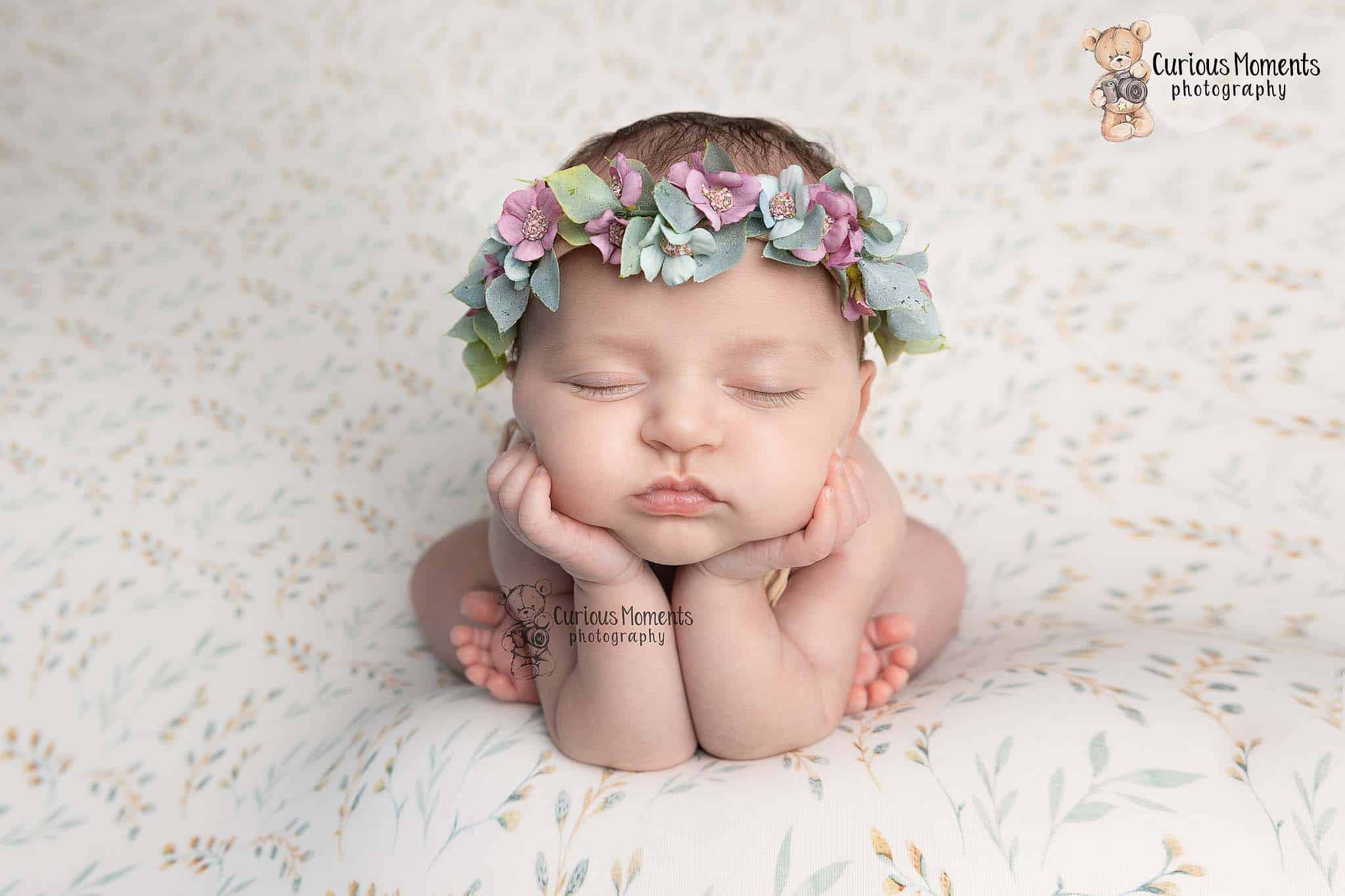 there are no words to fully describe how amazing our experience with Aimee was! from start to finish she was kind, welcoming and made us feel right at home in her studio. Our baby was soon settled with her! It was amazing to watch Aimee work and to see how passionate she is! I cannot thank you enough Aimee for our baby girl's beautiful newborn photo shoot, I will cherish the pictures forever, thank you!
5 stars – Ffion D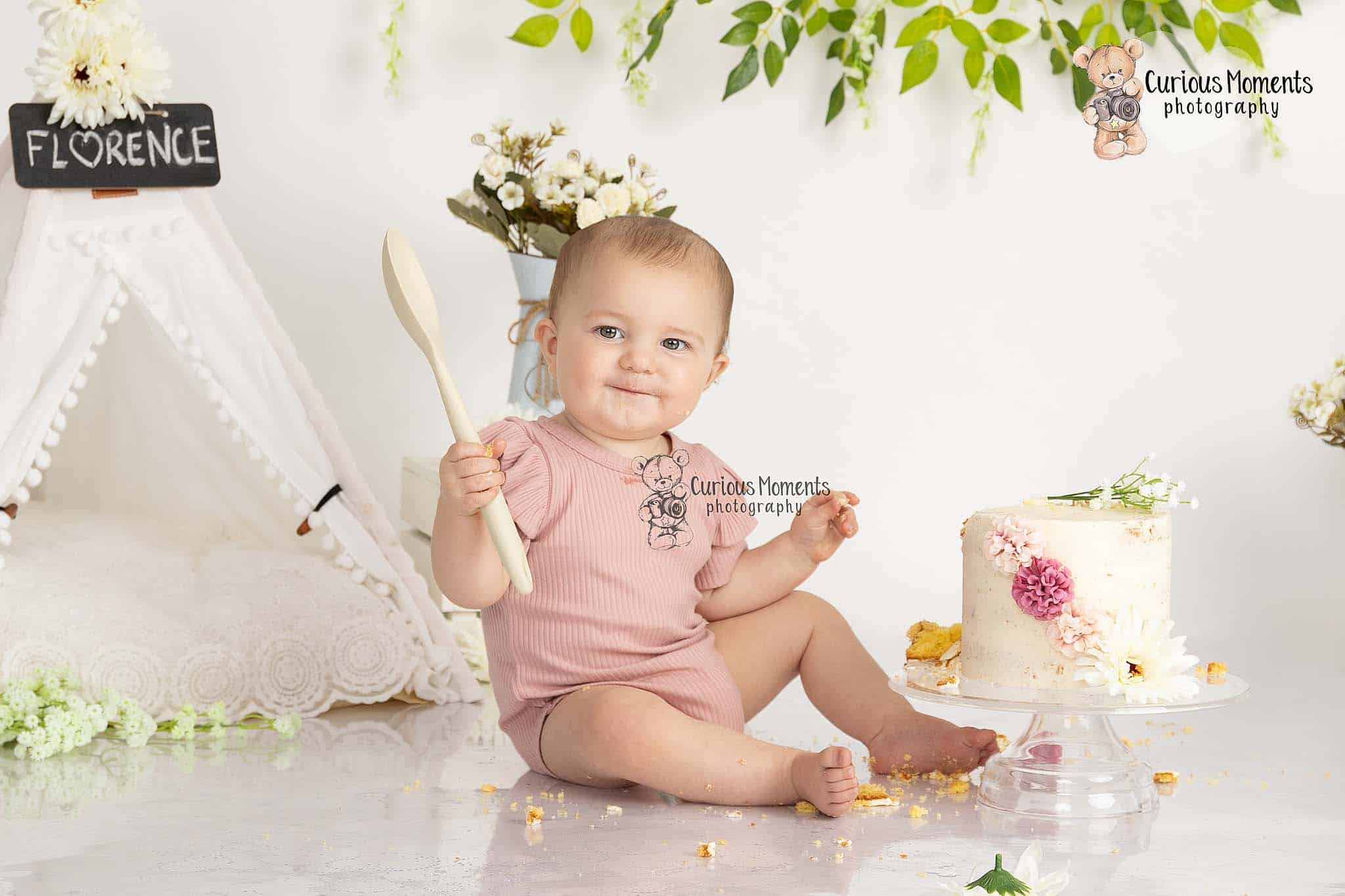 It was such a special experience, calming atmosphere, and beautiful photos. Aimee has the patience of a saint!
5 stars – Phoebe B
We recently went back to have a sitter session and again are in love with the results. I highly recommend curious moments ????????????????
5 stars – Hannah T
Capturing moments of my little boy is so important and special to me. From the day he was born he has changed so much, so having his first birthday pictures professionally done was something I knew I really wanted to do. And Aimee really came up trumps on everything! The wall art of my son with his special tyre/pit stop theme is amazing! Even though it was a new theme for Aimee and I had no idea how it should look. It just exceeded my expectations and I will forever be thankful for the beautiful pictures and the day of the photo shoot that I can always remember. Every time I now look at the pictures the day of the photo shoot spent giggling and having fun with my boy and partner. It's just something that I would really recommend.
5 stars – Shannon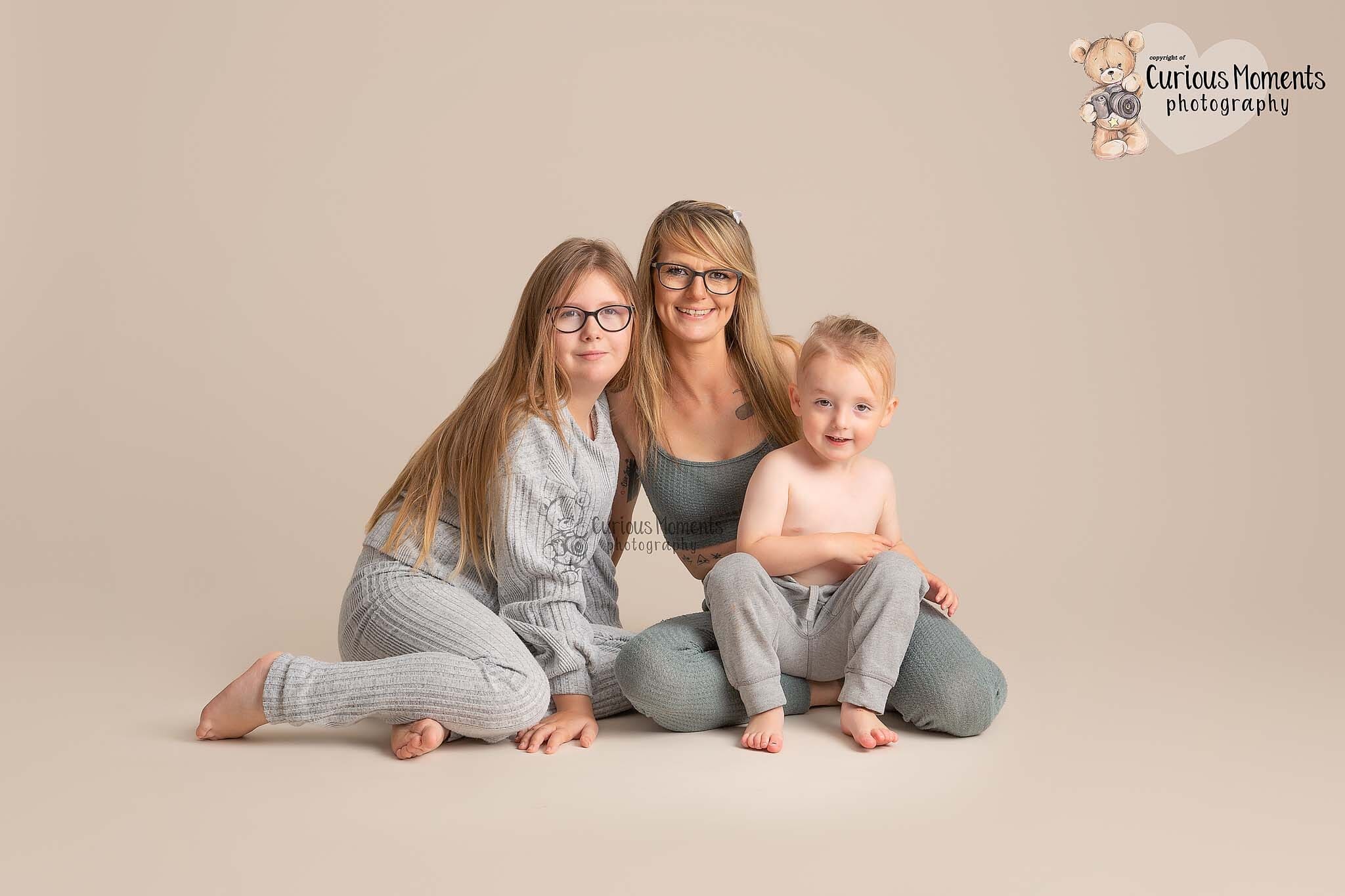 Yet again absolutely amazing This is the third time going to see Aimee for photos, and honestly I really can't imagine having some one do my family photos! Every time I speak to Aimee is an absolute pleasure, the original day of photos, we had a bit of a "family melt down" kids in a bad mood, my son refusing to get in car seat, I ended up phoning Aimee in tears & rather than sounding annoyed, she spoke calmly and said "don't worry about me, you need to give yourself 5 minuets, and then go to see him" (referring to my son), and I am so grateful how Aimee was so calming and honestly she cared, she proved that by the message later in the day asking if all was ok, if we all calmed down. I really couldn't say more than what I have in previous reviews, but Aimee really is amazing, it's always so fun, we are always laughing and Aimee is such a welcoming person who is easy to be around, and the way she interacts with us all, it's just amazing, from the very beginning of the process to the end, she is always happy to help!
5 stars – Jemma W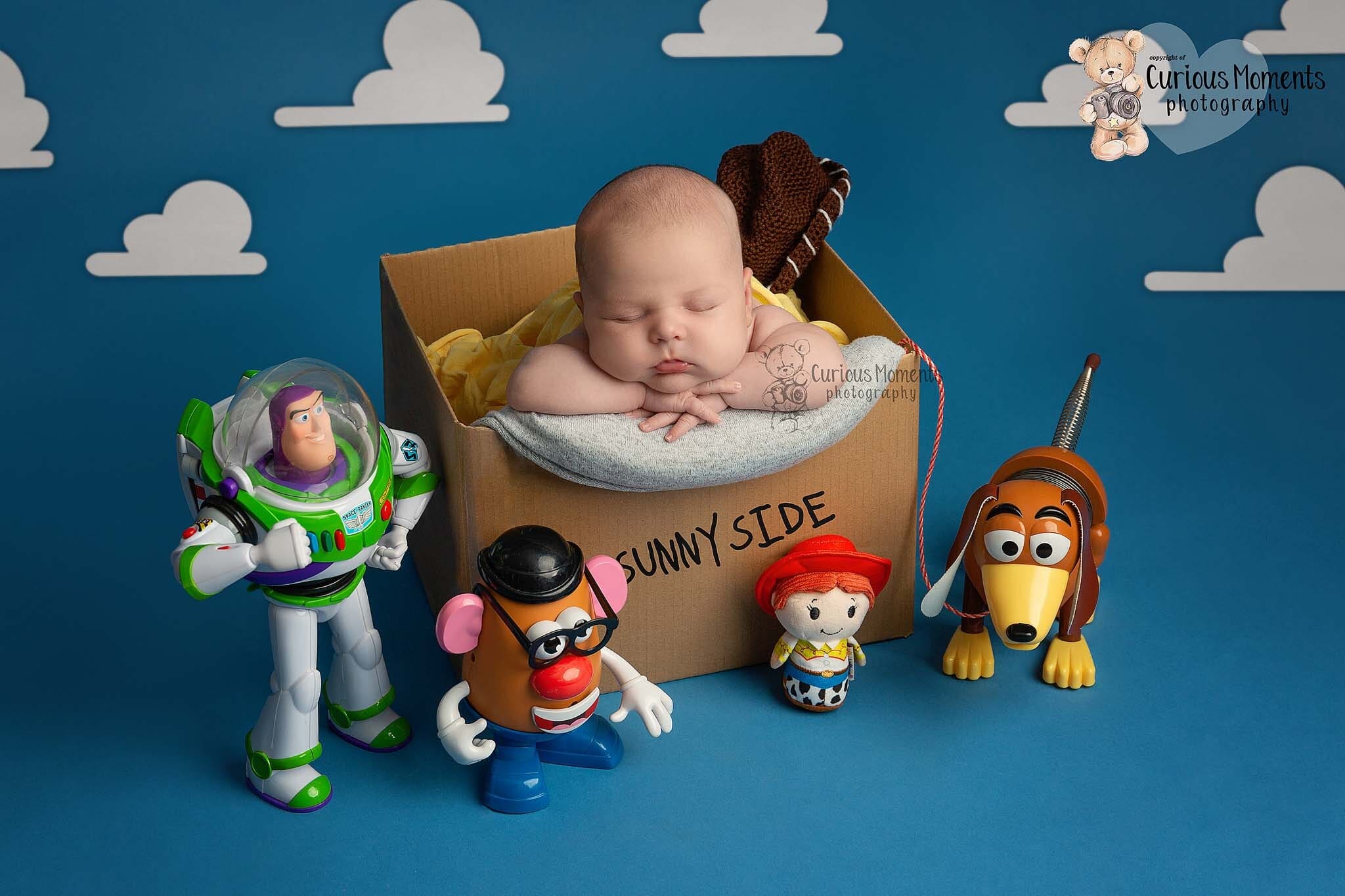 Newborn photoshoot We have used Aimee for our first child's newborn photo shoot and cake smash. So of course when we recently had our second child we wouldn't trust anyone else to do the newborn photo shoot other than Aimee. Aimee is absolutely amazing at what she does. She makes you feel relaxed and takes photos that are so special. Thank you so so much Aimee!
5 stars – Emma H
I had new born photos taken of my baby done with Aimee and her mam at 3 weeks old. They were by far the most professional photographers I've even seen.
My very chilled baby because a restless baby the morning of the shoot (typical!!) and Aimee and her mam had the most patience I've ever seen and knew exactly how to handle baby and lull her into a deep sleep to get those all important photos ????.
They produced beautiful photos of my baby girl and I found it very hard to choose just a few to keep ????.
If your thinking of booking – don't hesitate. You will not be disappointed.
Then. You Aimee ????
Meg and Lula xxx
5 stars – Megan M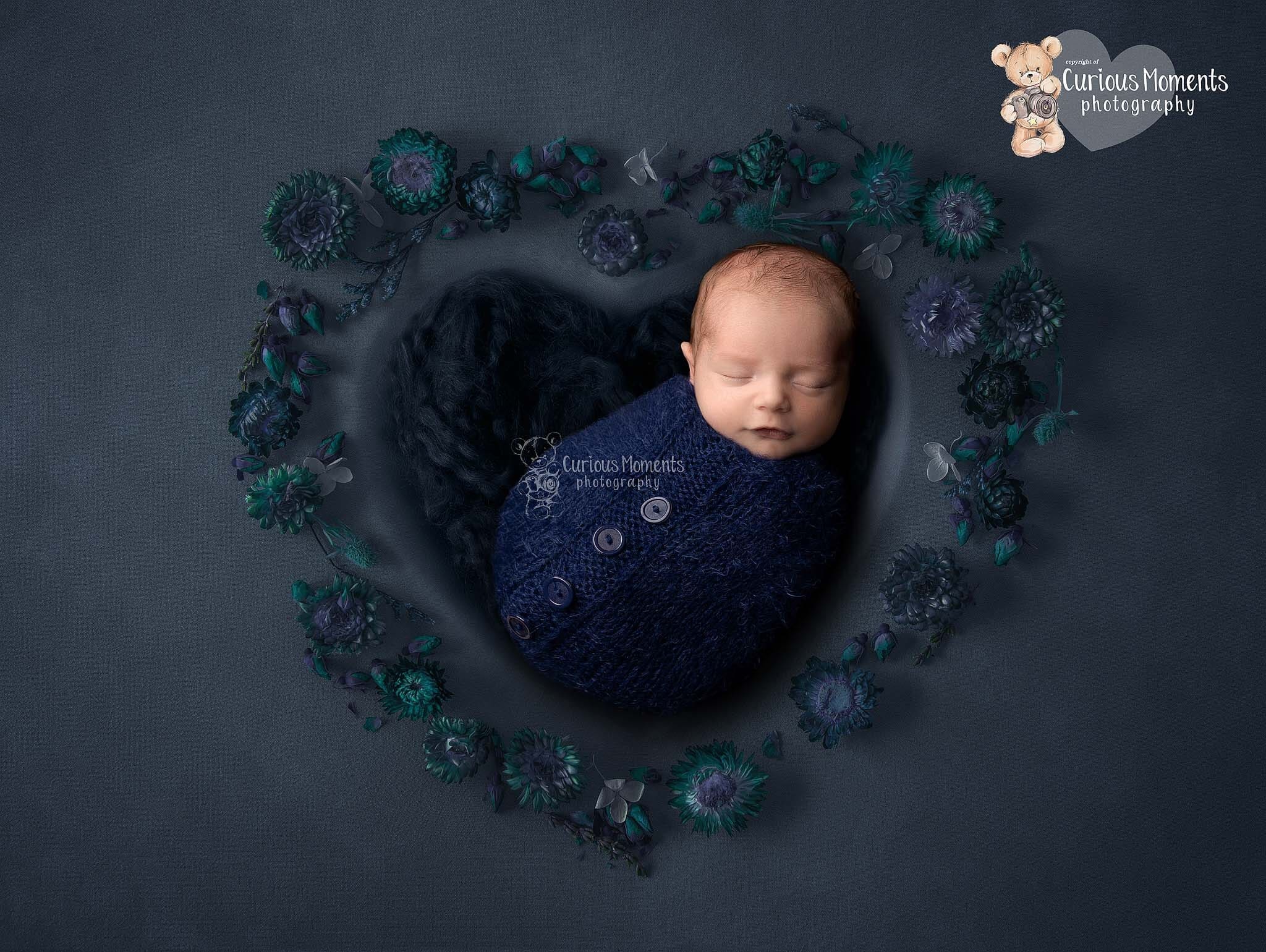 Aimee was amazing with my baby throughout the whole photoshoot, and the pictures were absolutely perfect. Booking with Aimee will not leave you disappointed!
5 stars – Nathania M
Excellent Photos Excellent photos! Highly recommend ????
5 stars – Kate E
Amazing You won't regret booking in to have photos with Aimee. The service you get from start to finish is absolutely amazing. I was nervous about taking a newborn and a toddler to have photos takenbut I couldn't have trusted anyone more and felt so at ease throughout. Aimee was amazing with our Hallie and I even picked up a few tips on how to get her sleeping in no time. You really do get value for money with the consultation, photoshoot, photo/product selection and back for collection. A lot of thought goes into the whole process with Aimee. The quality of the products are absolutely beautiful and brought us to tears. I couldn't recommend Curious Moments photography enough and I'm so pleased I made the decision to book in.
5 stars – Bryony P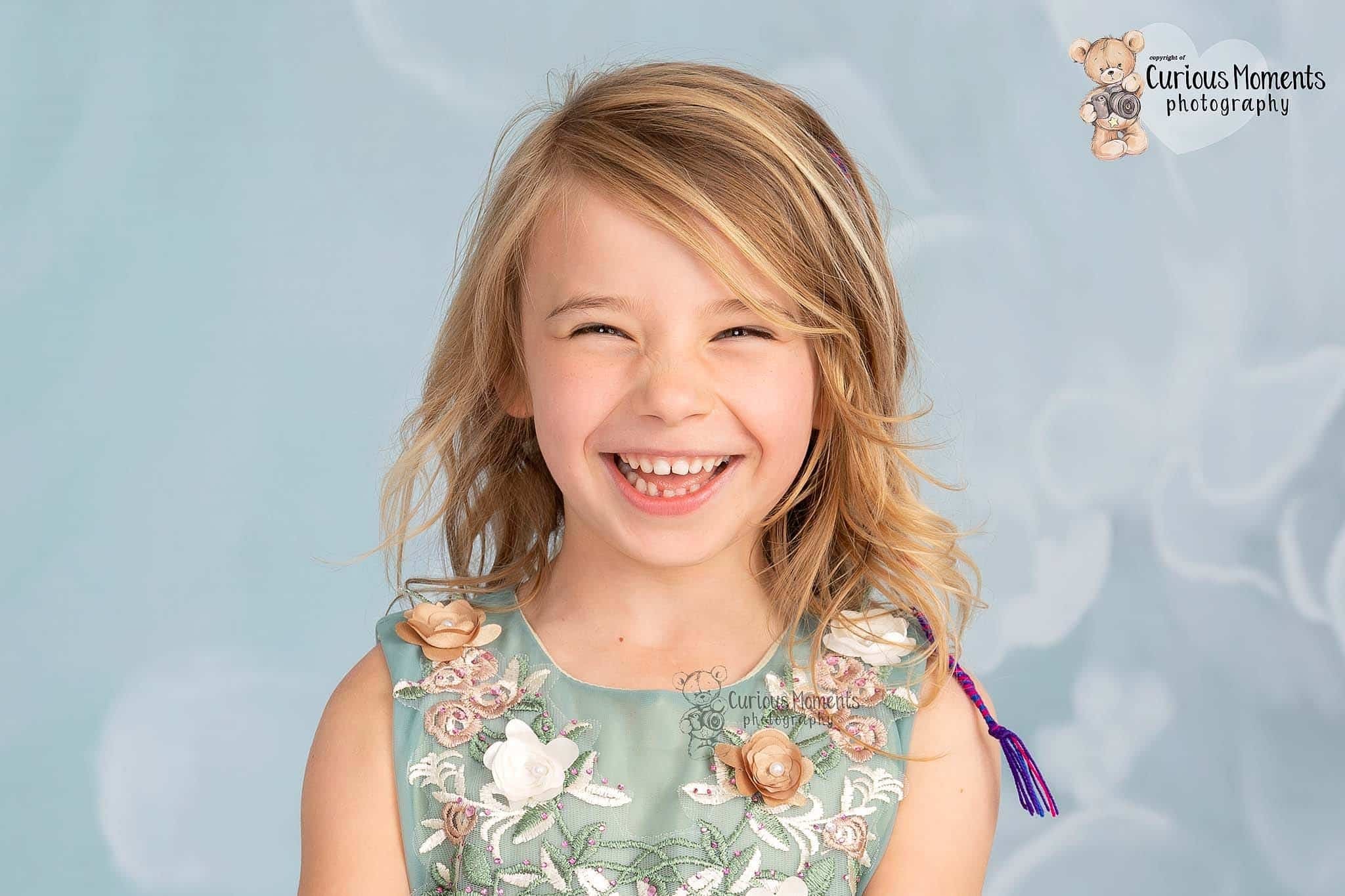 Dream Dress Our Daughter took part in one of the Dream Dress sessions ! Oh my goodness , the photos were incredible and She had so much fun with Aimee . Precious memories to treasure forever and such alovely welcoming service from start to finish . Highly recommend and yes I did cry when I saw the final photos !
5 stars – Jessica T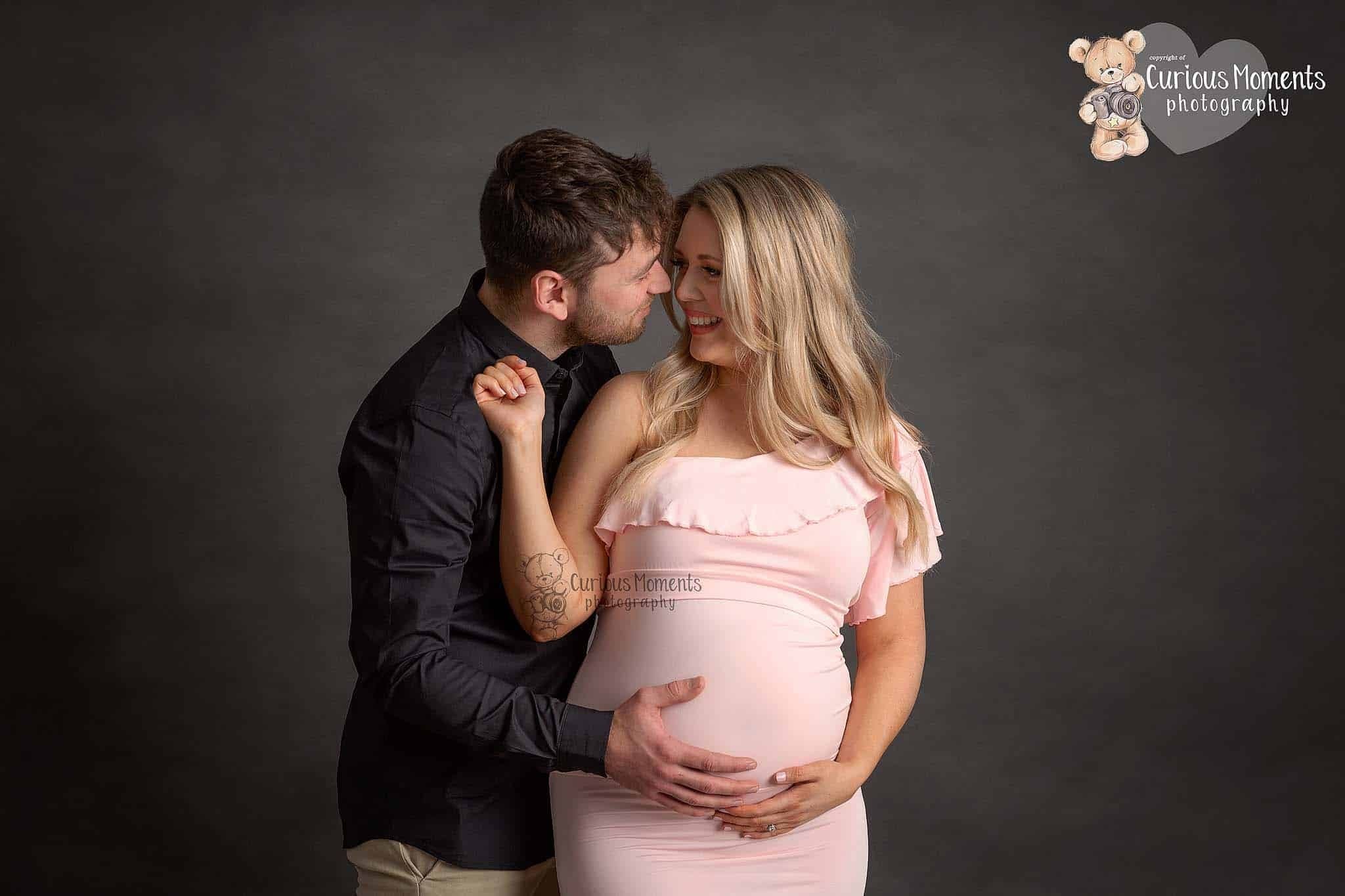 Aimee's studio was cosy and we felt very comfortable there. She made us feel welcome and we had so much fun! Aimee captured our energy & personalities in her photographs and we are so pleased with the end result.
5 stars – Hannah F
I have done two newborn photography sessions and one Christmas session for my two children with Aimee. As well as being a wonderful, kind person she is an excellent photographer and I had no hesitation about returning with 2nd baby. She is definitely a baby whisperer and settled my reflux baby with ease. She uses her imagination and makes suggestions to ensure each baby session is unique in its own way. I was very pleased with the pictures when they arrived – she's made my baby look like a cute little cherub (even with her baby acne!). Thanks again Aimee!
5 stars – Harriet P
Incredible photographer!! Aimee has once again taken the most perfect photos of our daughter! She themed the shoot perfectly to our interests and captured the most adorable expressions. She has all the toys and tricks to capture littles ones at their best. We cannot reccomend Aimee enough and can't wait for our next session!
5 stars – Nicola F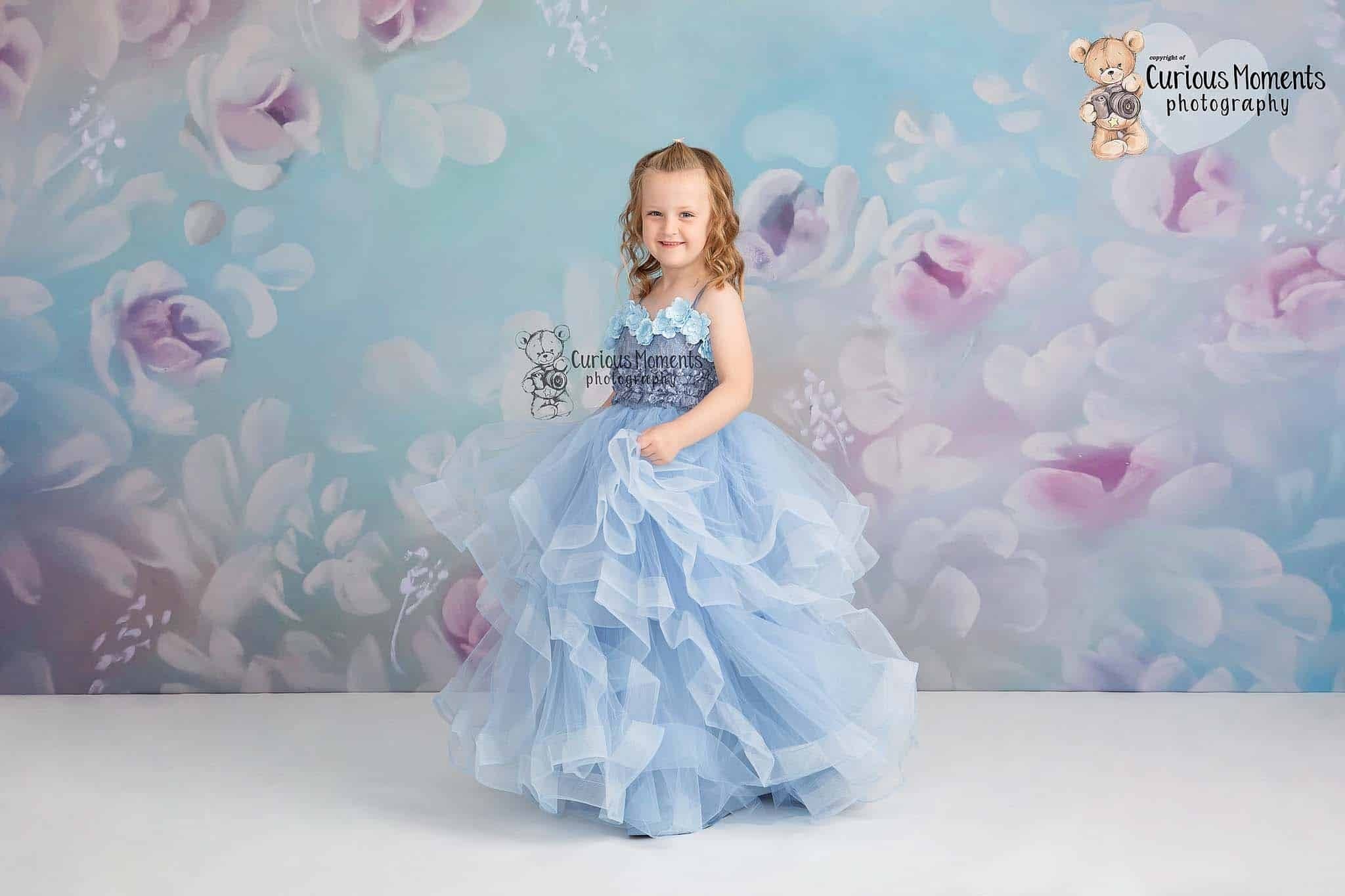 My daughter Mila had the most amazing time modelling for the 'dream dress sessions' that are coming soon. From the moment we arrived Aimee made Mila feel so welcomed and myself too. The most fantastic photographer. This job was made for you Aimee. Can't wait to go back for more pictures some time in the future. Katie x
5 stars – Katie D
Wow absolutely amazing shoot for my daughter. Had her favourite music ready and she enjoyed being a princess and dancing around ???? she loved the sassy shoulder and TikTok dancing. Highly recommend and so great my 10 year old daughter wants a shoot now and my son ???? look forward to future shoots and our family one for Christmas:)
5 stars – Jodie T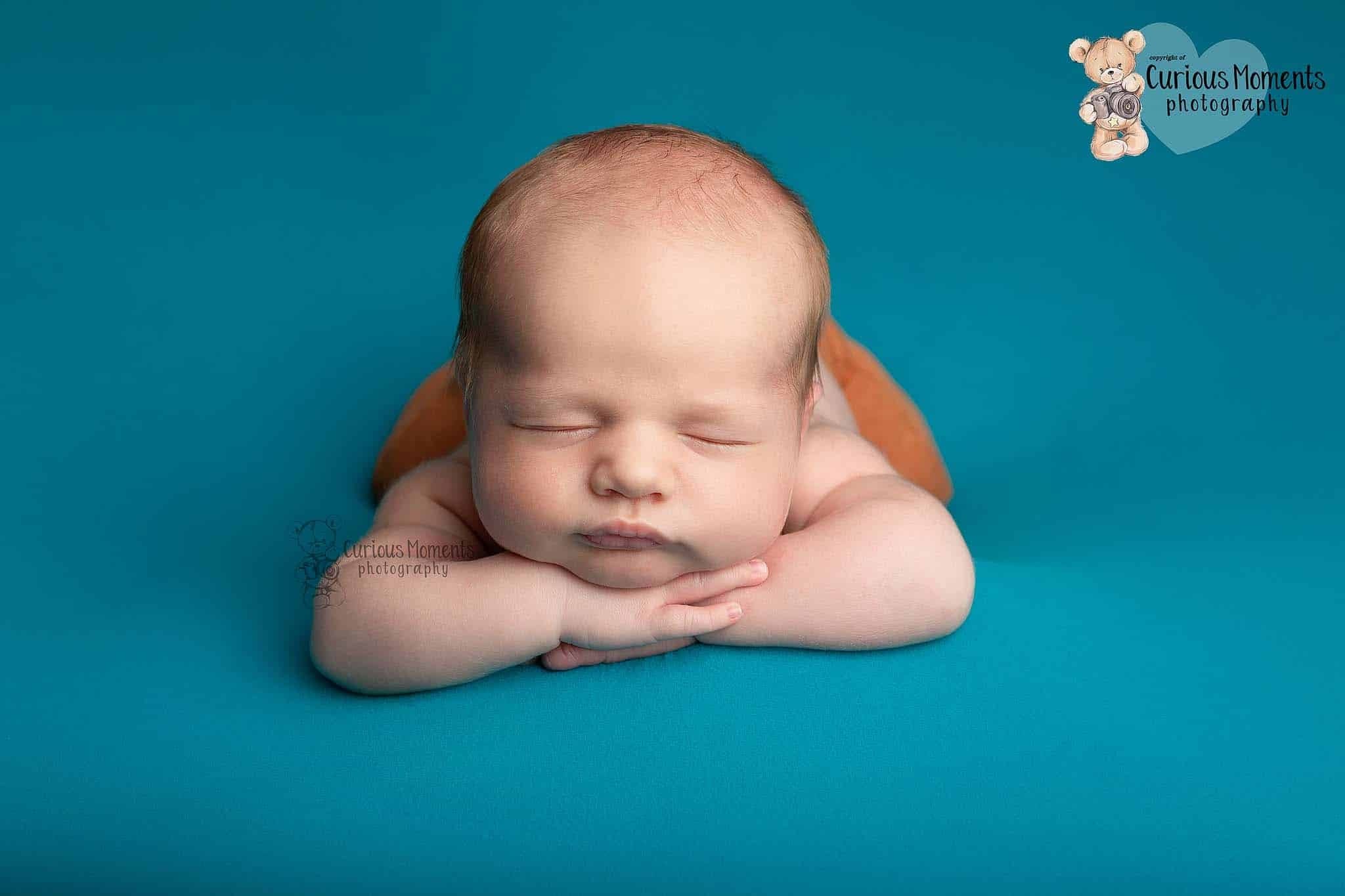 Newborn Photoshoot We were lucky enough to have Aimee do a newborn photoshoot for our son. Aimee was so easy to talk to and made the whole photoshoot a special occasion. Aimee had a lovely way of comforting myson. The photographs Aimee took were amazing.
Aimee was great at communicating with me throughout the process ensuring everything was explained and I knew what to expect.
5 stars – Cath E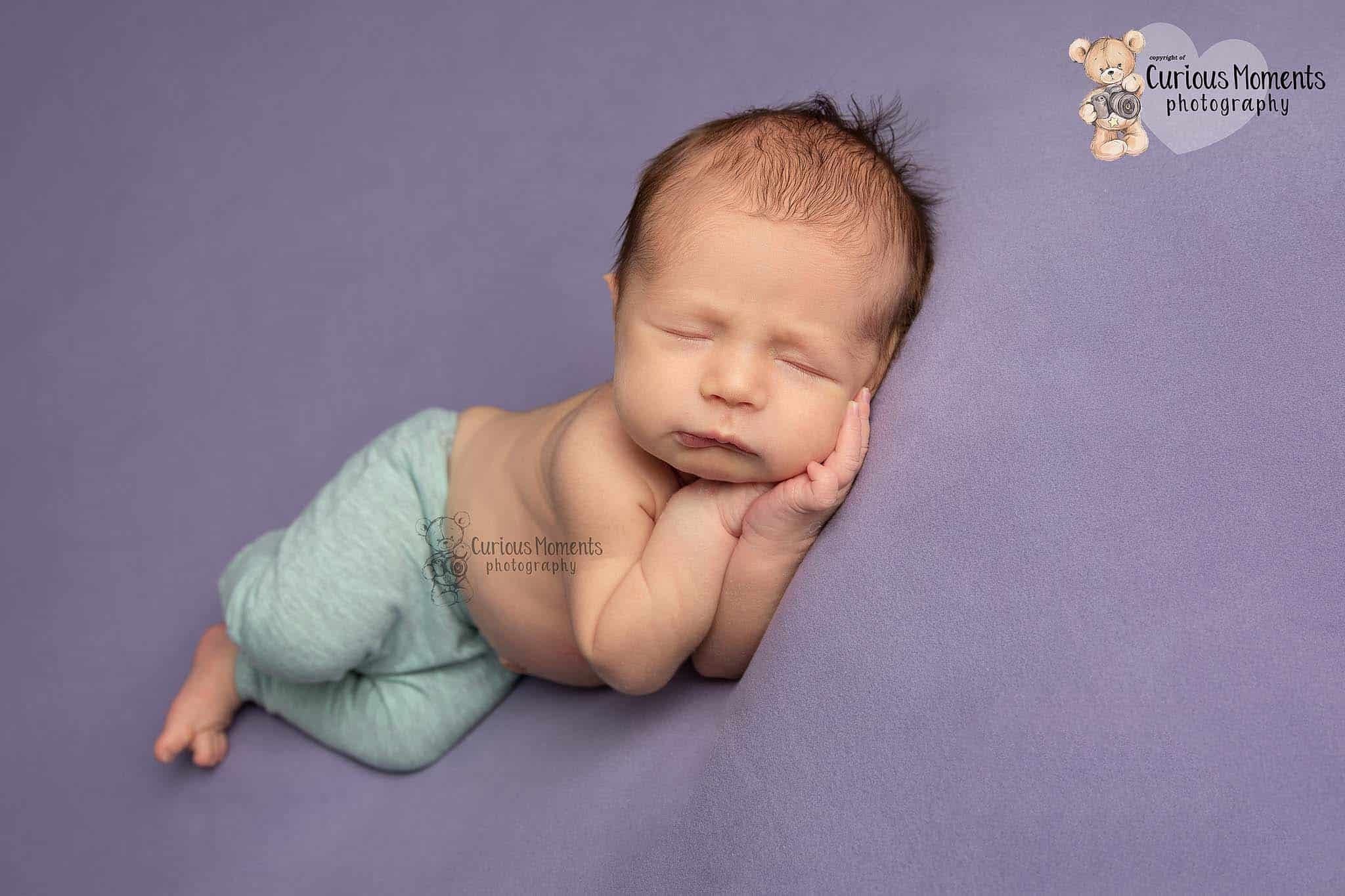 Brilliant experience. Aimee has done amazing work capturing our gorgeous little girl.
From the moment we arrived at the studio we were made to feel very welcome, the studio was warm, with much needed caffeine available throughout the session. There were so many lovely colour themes and accessories to choose from. Aimee has so much attention to detail and was amazing with with our baby.
Can't recommend curious moments enough.
5 stars – Hannah T
Thumbs up from me I've been to see Aimee for a maternity and newborn photoshoot and couldn't of been happier with how they came out! Will be heading back with my little lady for an older baby shoot soon enough ????
Amiee is really professional and makes you feel relaxed.
I'd highly recommend having her as your photographer and she is also super easy to find which is always a bonus for me!
Thank you very much and see you soon
5 stars – Jade
We cannot reccomend Aimee enough! She themed the photos perfectly to fit ours interests. Our daughter was particularly fussy on the day of the photoshoot but Aimee was so patient and gentle with her. Our photos and wall art are absolutely beautiful. Thank you so much Aimee, we can't wait to return for her sitter shoot and cake smash!
5 stars – Nicola F
We recently had our 'sitter' session with Aimee for Isabelle. This is the second time we've used her as we just can't get enough of the amazing photos we come away with! Highly highly recommend! Isabelle loves going to see her and is always so easy to photograph as Aimee makes her have fun and feel at ease! Thank you thank you thank you
5 stars – Becci W
Excellent photos and service Aimee was super friendly and made the experience lots of fun for our little one and us all. We could not recommend more highly! We will be booking again. Thank you
5 stars – Kate E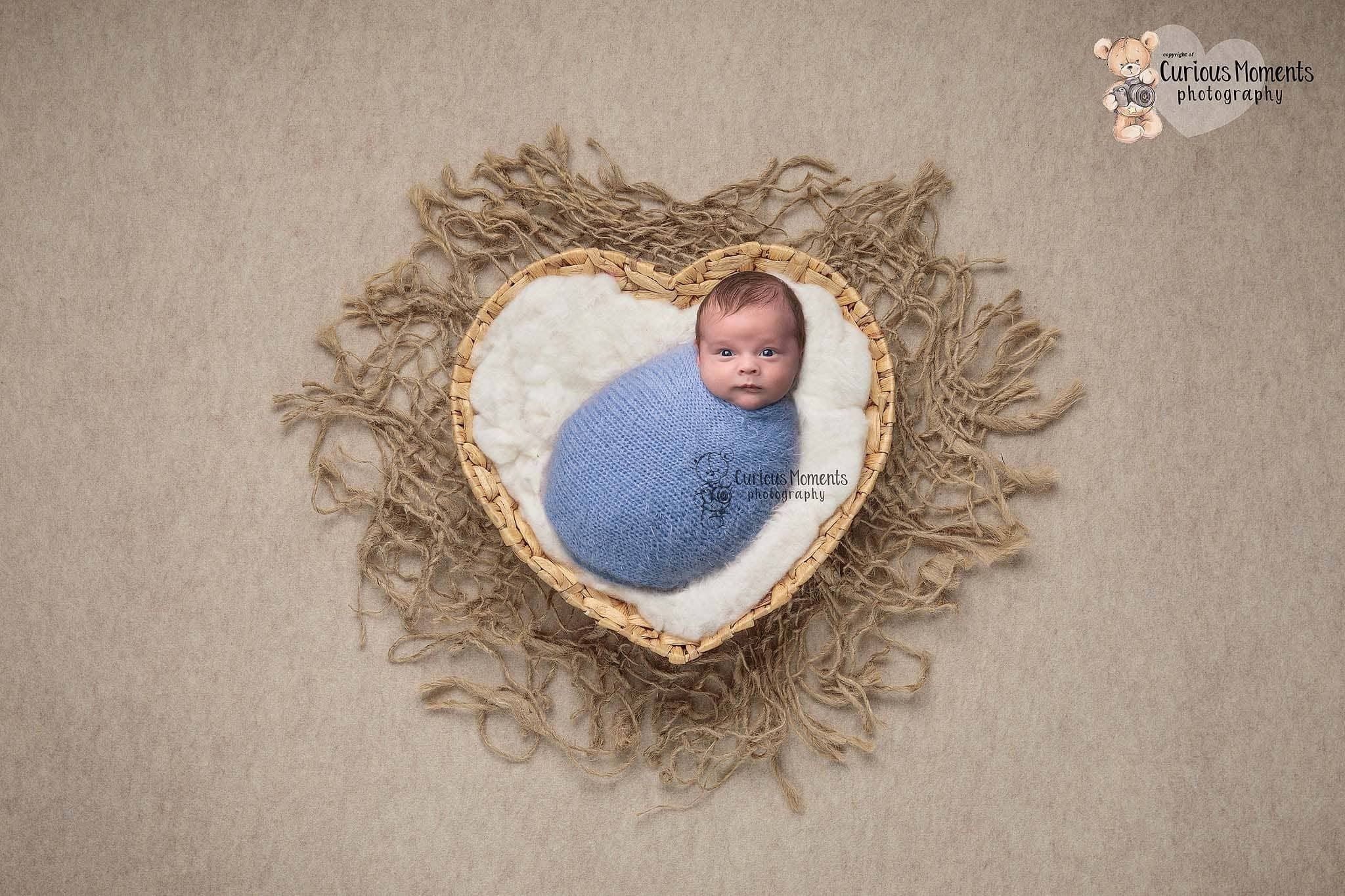 We fantastic experience with Aimee, thank you so much for accommodating us and baby Haydn. Professional and friendly service throughout. I highly recommend as the photos and package are brilliant.
5 stars – Ruth T
Right from the start Aimee has been amazing! She managed to fit us in for a newborn photoshoot very last minute which I am so greatful for and throughout the whole experience she has been professional and very patient with our baby boy. We have some beautiful pictures to keep forever???? We will definitely be coming back!
5 stars – Jena B
The photographs you took of all our family are lovely and very good quality.
Thank you. It is so nice to have such a special memento of us all that
we can treasure through the years.
5 stars – Caryl & Peter
Cake smash
We booked Aimee for our Son's first birthday cake smash! Would highly recommend! The photos are amazing and something we can look back on in years to come.
5 stars – Emma H
Amazing
Aimee is a fantastic photographer. Such a professional yet warm welcome. I was blown away with my little boys photos. Outstanding quality and value for money. We'll definitely be returning as my baby grows. Thank you Aimee
5 stars – Rachel R
Professionalism, Quality, Responsiveness, Value
5 stars – Jade T
Christmas Photo Shoot
First time customer will definitely be back for more photo shoots wish we'd found Curious Moments sooner. Felt at ease, professional and reasonable priced packages. Thank you, delighted withthe images.
5 stars – Sarah H
Amazing Experience
I cannot recommend Aimee enough. Her photography was brilliant, the set was beautiful and the welcoming we had was lovely. She was amazing with Reggie, he's a smiley boy anyway but she went above and beyond to get the best possible photos. Aimee involved my mum and I through the whole process. Her work really is amazing. Reggie absolutely loved it and also loved Aimee. The whole experience was the BEST and we will definitely be back! ❤️
5 stars – Lowri M
Had a lovely photo shoot with our little boy. He was not in the best moods to be photographed on the day yet Aimee was very patient and still managed to get some amazing pictures. We will definitely be going back for our future pictures again ????
5 stars – Antonia J
Could not have had a better experience with Aimee, she was welcoming and very gentle with handling our newborn. We had a great time and loved going back to view all the pictures. We have the best canvas up in our living room to remind us of those special moments with a newborn. Will definitely be going back for more sessions!
5 stars – Myshka C
The best of the best
Thanks for the Mother's Day opportunity for the wonderful giveaway professional photo shoot. My son and I are more than lucky to have won the wonderful gift. Absolutely all the photos are more than my favorite.Aimee's magical hands. Thank you from the bottom of my heart.
5 stars – Ayla K
Excellent service- Aimee was very patient with my daughter during the cake smash who was very tired
5 stars – Chelsea D
We came back for our second shoot with our two boys and two dogs – I think that says it all! Aimee is so kind and patient and has captured beautiful images that we will treasure for a lifetime! I would 100% recommend her services to anyone! Thank you so much
5 stars – Rhydian J
Beautiful family and newborn photos!!
Fantastic photos. Booked for a newborn shoot and Aimee happily had the whole family in including the dog for photos. She was extremely patient as my eldest daughter was very shy and they did everything they could to settle her in, and then as well with our newborn where we needed regular breaks for feeding and settling. All the photos beautiful, can't thank her enough.
5 stars – Hanna P
Where to start? Aimee was amazing for our Newborn Shoot of our first baby. Isabelle, she made us feel so comfortable- Izzy slept the entire time she was that settled! The results are out of this world and we've been showing off the images to friends and family everyday since! Would highly recommend and will 100% be returning for further sessions.
5 stars – Becci W
Fabulous pictures.
Wonderful and professional service from beginning to end, we picked the pictures up today and they are incredible!! Aimee is excellent with the little ones, patient friendly and calm, her attention to detail is brilliant and she created the perfect pictures of our family. I couldn't recommend her enough.
5 stars – Sian D
The images phenomenal, the experience, fun, amazing & joyful. Aimee did my sons baby photos, and I knew she had to do my family photos! Aimee is so helpful, and caring, friendly and warm, through the whole process of me booking and to picking up the photos we were in constant contact and it never seemed like a bother when I messaged for something, Aimee helped with clothing, outfit choice and even helped me with my mini tantrum when I messaged her I didn't know what to wear ????.
I recommend Curious moments photography to everybody! And I am I already planning to book another photo shoot for next year with Aimee! It was so much fun as well and made me and my children feel at ease, safe and comfortable, and there was never a dull moment! I am looking forward to seeing you again! Thank you
5 stars – Jemma W
To begin with this review, it was a delight to be able to have a Photo shoot from this lovely lady at Curious Moments. I'd 100% reccomend.
Before the session I was in constant contact to give an idea on how it would be on the day & also given great advice what colour scheme to wear and what background would work out for the best to ensure the photos suited my colour scheme in home. Through these conversations I felt I already knew & already had met the photographer. Felt easy and comfortable!
From booking the session to the end it was very comfortable to speak & to be around, felt at ease the whole time when my partner was very camera shy. It didnt feel like we were in a photoshoot if that makes sense!?
The room was presented immaculately & clean with gorgeous taste of different props, large variety of hair accessories for children & adults & props to attract children to look at the camera.
A few weeks later we recieved our photos & just wow! The colour scheme that myself and Curious Moments had discussed worked very well with the background. I have attached a photo to show how talented and amazing this photographer is insuring we all looked & smiled & nothing out of place meaning our hair, outfits or doing the usual jibs as we seem to always do.
We are truly grateful that we decided to have our photos taken by you as you definitely did capture the perfect moments which we will always treasure up on our wall and memories to look back on forever.
Thankyou
Diolch.
5 stars – Rosie W
Aimee done our newborn and 1 year cake splash and smash photoshoots and we've been blown away every single time with the perfection of the photographs. Aimee is so patient and welcoming. High quality pictures & worth every penny. Thank you for everything once again Aimee and we can't wait to return when we add to our little family – I need another newborn photoshoot ASAP!
If your thinking of booking with Aimee I would 100% recommend you did. You will not be disappointed.
5 stars – Chloe H
Aimee did my daughters 1st birthday cake smash – my daughter absolutely loved it and felt so at ease and enjoyed every minute of it. Would highly recommend, the photos are amazing and such good quality. Every picture Aimee captured was fantastic showing all her different expressions she makes. Fantastic amazing service!!!
5 stars – Elaine W
I returned to aimee after she did such an amazing job on my daughters new born pictures!
We went for Bellas 1st birthday cake smash and it was nothing but amazing! I had previously sent aimee mine and my partners ideas for what we had in mind for the photoshoot and she made our vision a reality, but better!
Professionalism at its finest! I cannot recommend aimee enough. I wouldn't go to any other photographer. She knows exactly what to do, has the patience of a Saint and is amazing at what she does.
Again made memories we will treasure forever.
Thank you again Aimee ????
5 stars – Leah J
Aimee is very friendly and has a relaxed manner which puts you at ease straight away. She is very accommodating and was able to fit me in for a newborn photo shoot fairly last minute last month i.e. baby was already born when I contacted her! Her studio is comfortable and she is a wonderful photographer. Been to her three times now and have loved the photos she has taken every time.
5 stars – Catherine MC
My little boy absolutely loved his 1st birthday cake smash! He was at ease right from the start and had such fun! Aimee captured the BEST images of my little man. Everything was perfect from the beautiful set up, the professional service to receiving the most stunning products. Thank you so much ❤️
5 stars – Charlotte W
We recently had a family photo shoot combined with a newborn shoot with our 3 boys. Aimee made us all feel very relaxed and my two older boys enjoyed the session. She made them laugh to get the right pictures ???? Her professionalism is excellent and I received my photos within a month. I am so happy with my pictures and I'll be booking her again for my baby's sitter session when he is sitting. Thanks again Aimee for such fantastic photos. Highly recommended! Xxx
5 stars – Elaine D
Had photoshoot of my long hair Jack Russell. Absolutely thrilled with the photos, captured the beauty and nature of my dog perfectly. Such a wonderful experience Aimee was so patient in getting to know her and how to get the best from her. Highly recommended
5 stars – Sheryl C
Well where do I start. If you are thinking about booking a newborn photo shoot I would 100% recommend having one done as your baby will change so quickly and having these photos to look back on is just amazing! It's definitely something to capture as you start your family with your new addition. Aimee was professional and so helpful from start to finish! Aimee made us so comfortable during the photo shoot especially as we were both nervous. Aimee personalises the photo shoot to suit you as a family on your likes. This makes the photos so special and personal to you. The photos we had were just amazing and definitely something special that we can treasure and look back on in years to come. Aimee was so good with our little one and knew exactly how to calm him down to get the best moments captured. With COVID restrictions and challenges Aimee was professional and kept us as up to date as she could to keep us and our little one safe. I know for sure we will be coming back to Aimee to do more photos for us in the future!
5 stars – Emma P
I would just like to thank you for capturing such beautiful images of our daughter ❤️
You were absolutely awesome throughout the entire session and managed to get some beautiful photographs! It was super hard choosing our favourites, we loved them all!
With everything that's going on at the moment we felt super safe in the studio.
Thank you so much Aimee, we wish you the very best for 2021 and look forward to seeing you in the near future ????❤️
5 stars – Lisa S
We took our youngest Daughter to have a Christmas photo shoot to Curious Moments. Lois was the shyest of children when we got there & clung to her Dad's leg. She was adamant she wasn't having her photo taken. Aimee was amazingly patient & finally 5-10 minutes in she won Lois around with lots of fun. The bubbles came out & Aimee spent the whole session finding ways to keep Lois calm & smiling while taking the very best of photos. Aimee captured some fantastic photos even Lois' cheeky side. I would highly recommend Curious Moments & will definitely be using her again x
5 stars – Louise O
Recently returned for our fourth session with Aimee, this time for the Christmas mini session. I am so pleased with the outcome of the pictures and the experience as a whole. Thank you so much for capturing the last two years of my little ones life, each and every picture has come out beautifully x
5 stars – Leah H
I want to say big Thank you to You Aimee.
you did a fantastic newborn session, my baby boy was very calm, as was I.
Thank you very much for the gifts you have prepared for us.
I hope to see you again soon, because I would choose you again. Xxx
5 stars – Ayla
Absolutely amazing experience from start to finish. I have had two newborn photoshoots with Aimee. Aimee has a great way of getting you to feel comfortable and to look your best, which was a miracle for me after giving birth 10 days prior :). Thank you Aimee for capturing the first moments of my children's lives, I cannot wait for you to picture them again.
5 stars – Nerys J
After having a newborn photoshoot with Curious moments photography and absolutely loving all our images, we just knew we had to go back for a sitter session. Aimee was amazing with our son, he's abit of a tough one to crack but she soon made him feel comfortable and had him smiling. Having seen what she produced with the newborn photos our expectations were high and she definitely did not disappoint, infact we were totally blown away by the results! Aimee captured our boy perfectly and with him growing so fast we are so lucky that we have these beautiful images to look back on!
We will definitely be back in February for his first birthday cake smash!
We can't thank you enough ❤️
Tristan, Charlotte & Jacob xxx
5 stars – Tristan O
Aimee is amazing at what she does, I wouldn't go anywhere else. She captures the best photos
5 stars – Rhian R
I can not thank Aimee Enough for the moments she has captured of our son! We were late booking a newborn shoot (after our son was born) and she managed to Get a spot for us. When we arrived she was so welcoming, she made sure we were all happy and comfortable. We actually ended up having to come back as my son had trapped wind, but Aimee was understanding and booked us in again a few days later, which again we were greeted so wonderfully, her studio was comfortable and she ensured our son had the room at a comfortable temperature, Aimee was so calming and relaxing, she was always checking that me and my partner were happy (which we were) the care she showed while holding our son gave me great comfort knowing we choose the perfect photographer to capture all of his tiny features. We then came back a week after to see the finished photos, where she had put together a slideshow and showed us physical previews. Me and my partner really struggled to choose our favourite photos as they were all so amazing! So we opted for the USB. Aimee was very understanding when we had to miss a few payments due to our car breaking, and then lock down happening, and gave us no pressure at all. We now have our photos and they are just as breath taking as they were when we first saw them! We also had a few extra goody's which are amazing and appreciated So much! I am hoping to have some more photos done in the very near future and will definitely be seeing Aimee for those! The detail in the photos are just amazing and I really can't express enough how amazingly Aimee had captured these, and what an amazing, calming, friendly person Aimee is! Thank you so much!
5 stars – Jemma W
Aimee done my daughters newborn shoot at 6 weeks old as due to the pandemic it was postponed. The studio was very clean and professional. Aimee took great care with safety and procedures and made our family feel very safe. She was brilliant with my daughter and got the most amazing pictures. We are over the moon with her work and will be returning for another shoot when she turns 1. Highly recommend her. Thank you so much Aimee 🙂 memories for a life time 🙂
5 stars – Chloe H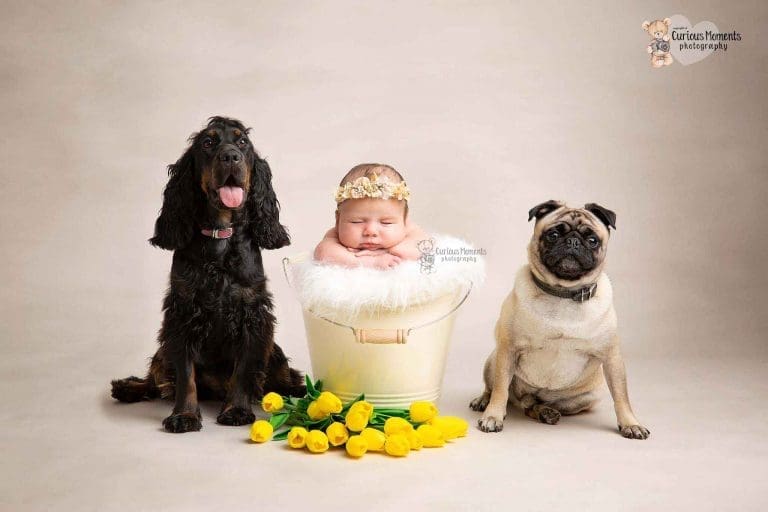 There isn't quite the words to describe how happy I am with everything Aimee did for us!
I emailed her just before the whole world went on stop with lockdown asking if she'd be able to photograph my newborn with the other two loves of my life, my dogs.
Of course aimee was up for the challenge of a newborn and two crazy dogs!
After paitently waiting for the world to start up again, and my little girl to arrive, Aimee emailed to say its time.
She was nothing but professional and so so friendly! She made me, a new first time mum, feel so comfortable.
Wore a mask and had everything in place to ensure the safety of all of us.
She was so good with Bella, who did not make it easy for her! Calming and caring, making sure she was happy before continuing with her work.
The outcomes of our two day session, are utterly amazing!
My 3 babies are now hanging proudly up on my wall where ill get to see them for the foreseeable.
Aimee is worth far more than 5 stars and I cannot recommend her enough ❤❤
5 stars – Leah J
THE BEST!
I've had 2 newborn photoshoots done with Aimee. Each time we have had great customer service, made to be incredibly comfortable during the process. Aimee is brilliant with the babies, she is patient and takes it at the babies pace! .. The studio is a relaxing atmosphere where the parents can sit on the couch with a cuppa and watch the little ones have their photos done. Communication is great and nothing is too much. The photos are amazing quality, and each time we've had a little gift added in our package! .. In the future, if any future little ones come along, i'll be using Aimee!
5 stars – Lauren B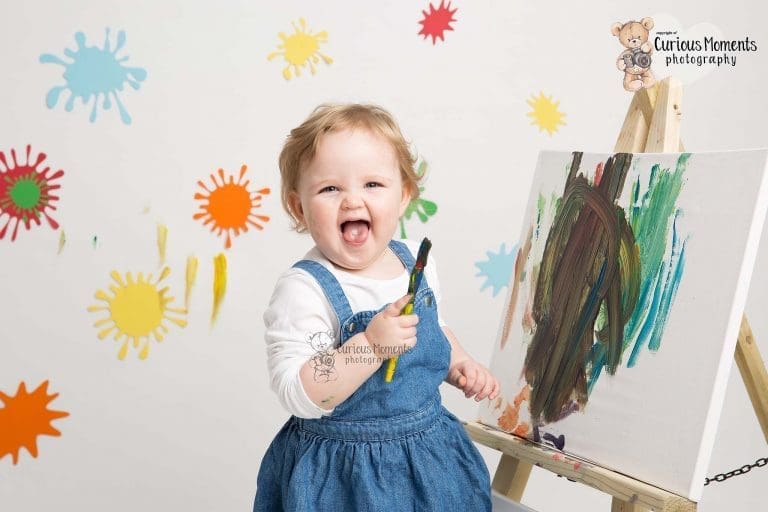 We have come back to Aimee time and time again our most recent visit was for my daughters second birthday for a paint splat photo shoot! As always Aimee captured the most precious photos of our little one, being patient waiting for the smiles! I'm sure we will be back again! Thank you so much xx
5 stars – Charlotte P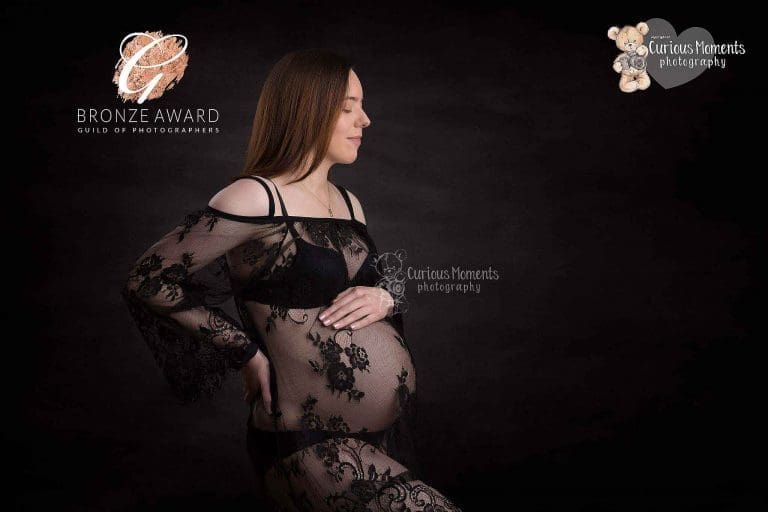 There's nothing I dislike more than being infront of a camera but I knew I'd regret it if I didn't have a maternity shoot. I chose Curious Moments Photography because I think her work is incredible, her portfolio speaks for itself.
I'm very self conscious so I was nervous about the shoot but Aimee put me at ease straight away. As the session went on my anxieties melted away and it was actually really fun.
If you're reluctant to have a maternity shoot for this reason be brave and go for it! The memories Aimee will capture for you will be totally worth it.
Thank you Aimee ❤️ xx
5 stars – Charlotte W-O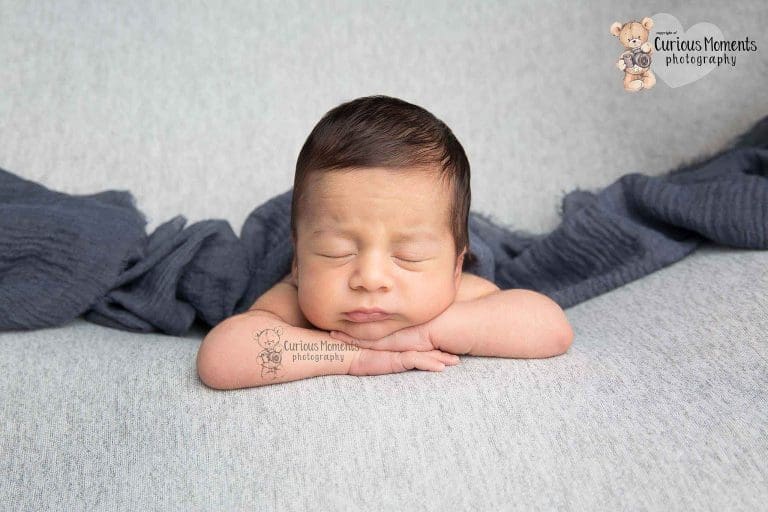 I want to say big Thank you to You Aimee. you did a fantastic newborn session, my baby boy was very calm, as was I.
Thank you very much for the gifts you have prepared for us.
I hope to see you again soon, because I would choose you again. Xxx
5 stars – Aylya K
After having my maternity photos taken with Aimée I went on to book the newborn shoot, and all I can say I wow I have the most amazing and beautiful photos of my family.
I have a beautiful canvas of my oldest and my new baby boy hanging on my living room wall.
Aimée is so professional and knows exactly how to get the perfect photo.
Would highly recommend
5 stars – Donna E
Aimee has done an absolutely amazing job capturing our baby girls first year of life! She's very patient and provides a welcoming experience, highly recommend!
5 stars – Leah H
Aimee was friendly and patient during our family shoot as we had two lively children with us! She managed to capture our daughters' characters really well in the photos too. The photos are very professional and Aimee gave us plenty of time to choose which ones we wanted. We were really happy with the whole service.
5 stars – Nerys E
Had a fantastic experience with Aimee at curious moments photography we were made to feel so welcome Aimee was patient didn't rush and nothing was too much for her the photos were amazing every single 1 she took was perfect will defiantly return for more photos in the future thank you so so much Aimee
5 stars – Karen Owen
Had my maternity shoot with Aimee, was an easy and laid back experience, and had the most amazing photos back and highly recommend Aimée. Have even booked my newborn photo shoot with her as well
5 stars – Donna E
Excellent friendly service with a great gentle way with babies. The pictures are beautiful it was difficult narrowing down which ones we wanted as we loved them all!!
5 stars – Sian D
I had photos done with Aimee in November and she was fantastic! My little one was having a bit of an off day but Aimee was so patient and proved she knew what she was doing! So professional and very creative.
When I got my photos back of Archie they were so gorgeous I felt so emotional! You will not regret having photos done with Curious Moments Photography – definitely worth the money for photos you will take pride in and hold close to your heart forever. Thanks again Aimee. Xx
5 stars – Megan E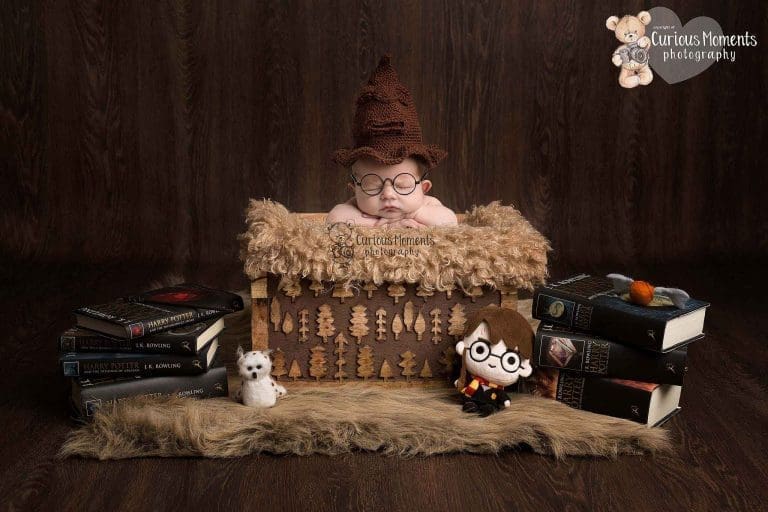 We've had a couple of photoshoots done with Aimee at Curious Moments and they have been fantastic. Our newborn photoshoot could've been a disaster with a very hungry and upset 10 day old but Aimee put him (and us) at ease, and worked her magic on our baby and managed to get some beautiful shots. We were also delighted that she'd had some props handmade just for us, which made the whole experience even more personal and special. I'd highly recommend Curious Moments for any pictures you want of your little ones. We've got a few more shoots booked and I can't wait!
5 stars – Liz M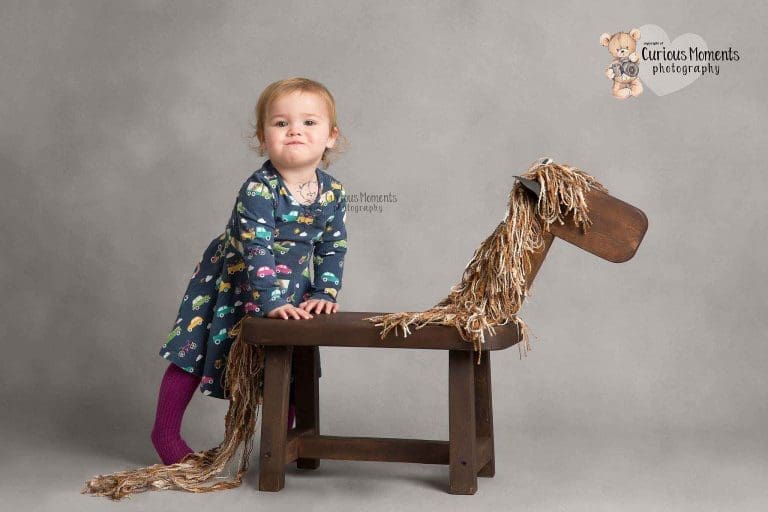 Picked up our prints from Aimee at Curious Moments Photography today!! We love them!!
Aimee was great with our little girl (16months), who was quite serious at the beginning of the session, but with time and encouragement we soon got some smiles.
With so many lovely photos to choose from, we ended up taking quite a bit of time to choose, but Aimee made us feel that we had all the time in the world and it was great seeing the photos up on a fab PowerPoint presentation on the TV. We feel the pictures really captured our little girl's numerous facial expressions.
The prints will make lovely Xmas presents and we have made sure to keep some for ourselves too ????
5 stars – Carys J
I had a newborn photo shoot with curious moments and Aimee is such a talented lady shes friendly and so welcoming and obviously her work is amazing I was extremely happy with my little girls photos and very chuffed with my orders. Would highly recommend.
5 stars – Alex P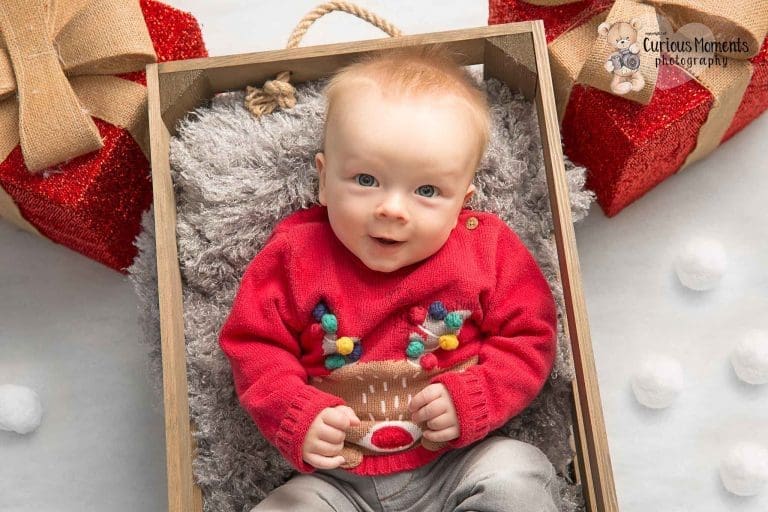 I'm absolutely thrilled with the photographs received and the whole session was brilliant! Very chilled and made both me and my son feel very comfortable and at ease, it was like we'd known Aimee for ages, my little boy was so happy and responsive (and he doesn't normally smile for new people easily!). Professional setup and lots of props available to suit different people. Well worth the visit! THANKYOU so much for making our baby's first Christmas photos so good, family are going to just melt when they see the Christmas cards!!!
5 stars – Hannah C
Aimee was extremely patient, caring and very talented – how she got Dyfan to hold his own head at only 15 days old I will never know! The photo shoot was a lovely experience that we will never forget. The photos speak for themselves, I would certainly recommend!
5 stars – Jenny T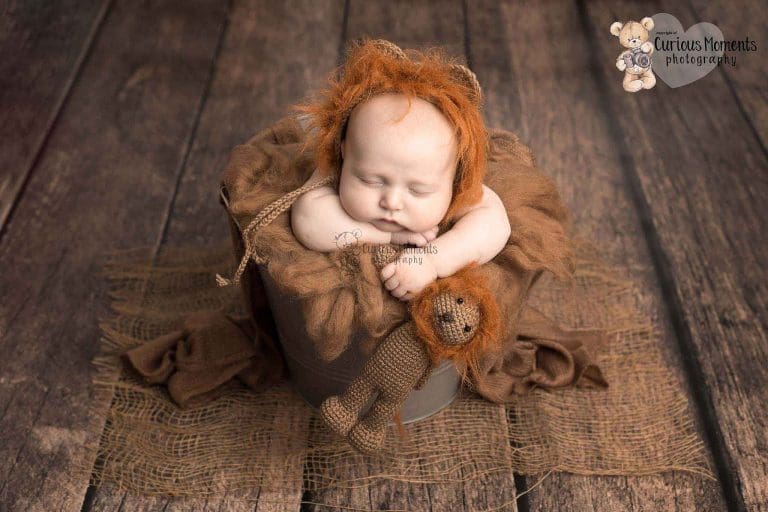 Thank you so much for photographing our little one at 6 weeks old after regretting not having them done earlier. It was a fantastic stress free enjoyable experience for us both. Super pleased with the photos produced and will 100% be returning in the future. Would highly recommend!!!
5 stars – Nicola D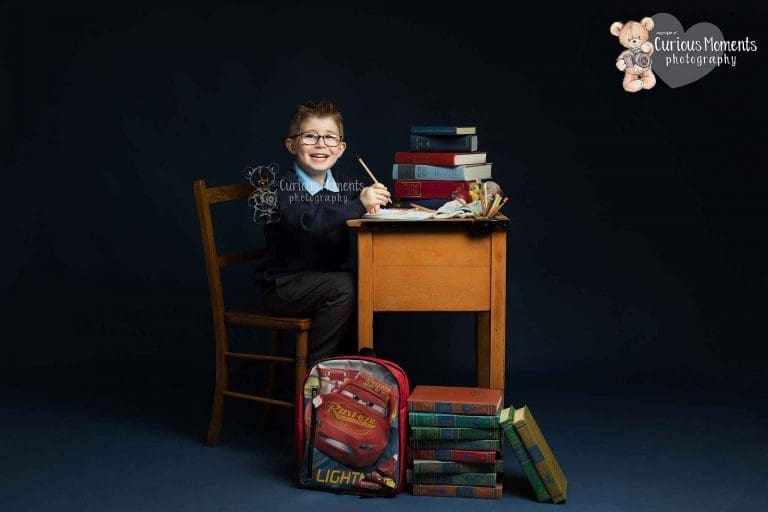 I recently won a back to school shoot from Aimee with a competition she ran. I arrived at the studio the day of the shoot and Aimee was so welcoming that it felt like we'd walk into the home of a friend we've known for a while. The shoot was for my eldest Oscar who is 5 but we had our 2 year old with us too and Aimee interacted with them both in the same manner. She made Oscar feel at ease and got beautiful pictures of him capturing his personality so well. She was patient with both my sons even though she was only taking photos of Oscar ????. Aimee is very professional and I would recommend her services to anyone who is looking for fantastic photos. Thank you so much Aimee from us all.
5 stars – Helen L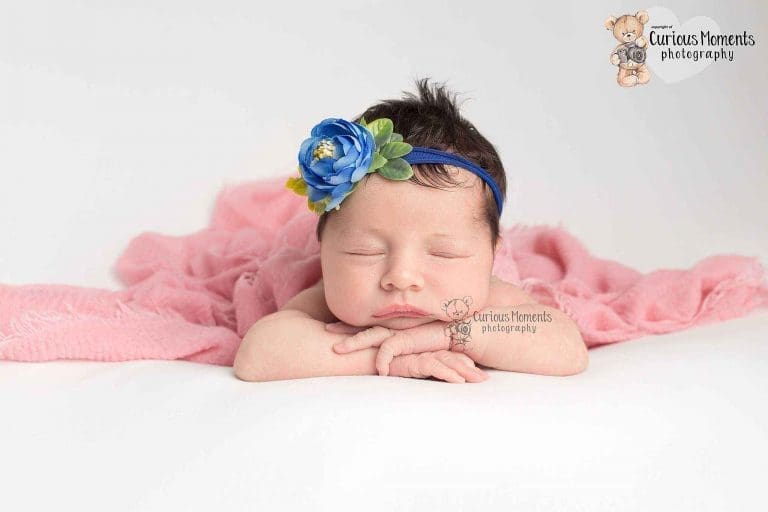 Had newborn photoshoot done with curious moments, aimee is very professional with lots of patiece for our newborn and our 2 year old. Photos came out lovely and professional. Would highly reccomend aimee and we will be back.
5 stars – Jack M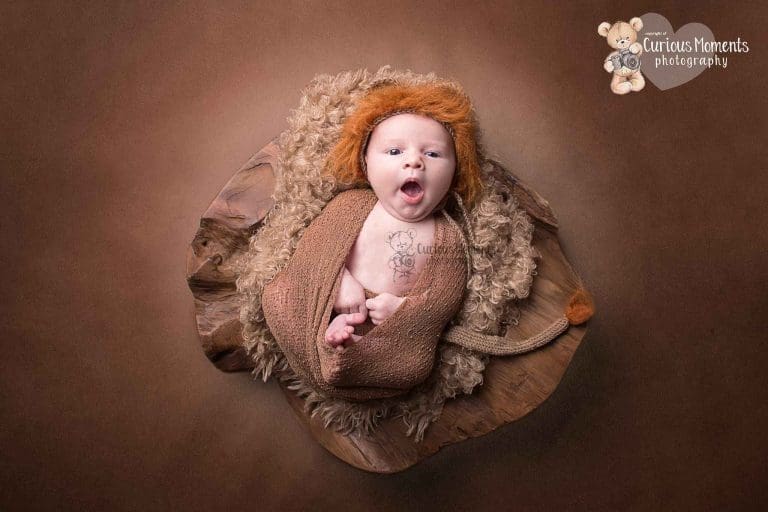 Aimee was amazing handling my little boy during the photo shoot! So good he slept right through and was very content..we were really chuffed with the pictures..we are farmers so Aimee had him posing with little animal teddies and a cute cows hat..every step of the way including picking up the pictures was really personal and we have now got some great keep safes..I would recommend you have a photo with your baby too.
5 stars – Hannah R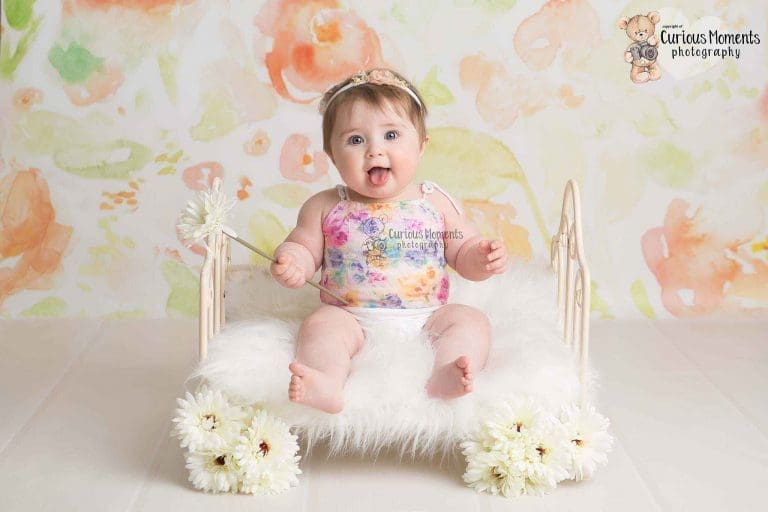 Just recieved yet more beautiful pictures of my baby that Aimee worked hard to take! We are so excited to see them up on the walls once the decorating is finished. Aimee worked so patiently with my grumpy, teething 8 month old and was so understanding. Me and Gracie are looking forward to coming back soon for a lot of fun at her cake smash.
5 stars – Leah N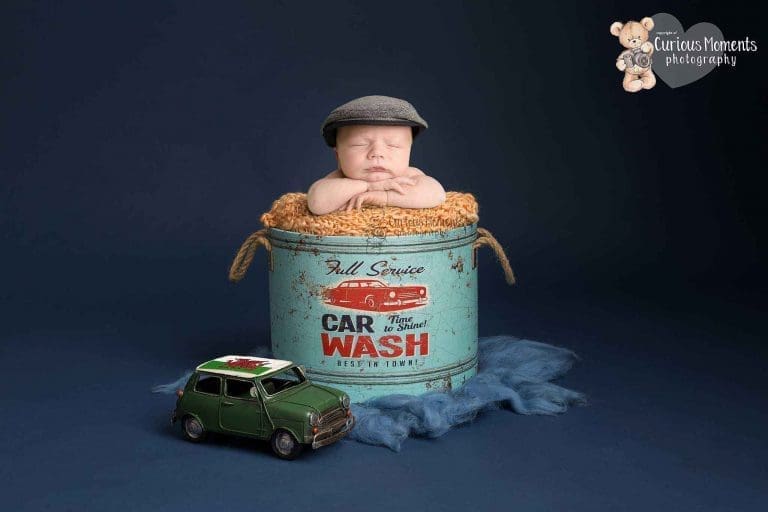 Such a fantastic experience with Aimee. She made us feel so welcome and it felt like you were having pictures taken by a friend that you'd known for years. The personal touches meant so much and anything you require is available from the colour scheme to all different kinds of props to make those photos extra special. The quality of the pictures are outstanding and I will cherish them everyday while our babies are growing up so quick! I would recommend Curious Moments Photography without any hesitation and will definitely be back in the future.
5 stars – Stacey T
Can't thank Aimee enough for capturing the most special newborn photos of my little girl. I love every single one of them and can't wait to return to have more photos done in future ?
5 stars – Lowri G
This is the 3rd time we have had our photos done with Aimee and wouldn't go anywhere else now. Her professionalism is second to none as well as her attention to detail from her amazing props and lovely studio. We absolutely adore every single photograph you have captured of our family and often have a hard time choosing as they are all so great. Highly recommended!!
5 stars – Stacy B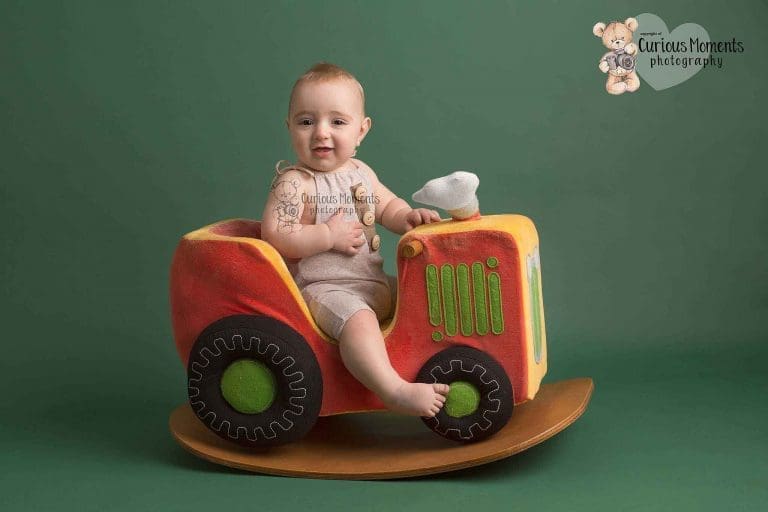 Would definitely recommend, lovely professional photographer, works really well with children to get the very best picture. Loved each and every one.
5 stars – Sian D
Aimee was incredible! She was great at getting back to me so quickly for all questions i had regarding various shoot options. Once we arrived Aimee made my partner and I feel very welcome and comfortable, offering us warm drinks and allowing us as much input as we desired. As a first-time mum I can be particularly anxious about who I allow to hold my baby but not once did I hesitate with Aimee, she was incredible with Barnaby! She was very patient with him and used many tricks to relax and calm him till he slept (tricks i now practice myself). We were given plenty of options regarding props, backdrops and colours.
Our follow up appointment to view the images was rather soon afterwards and we were blown away by how amazing the images were! So much so that it was impossible to decide between them. It was only a week before Christmas and our little one's christening and our hope was to have the images ready for this special day, amazingly Aimee managed it!! Christmas had truly come early! She went above and beyond for us and included beautiful and very personal Christmas gifts!! Thank you so much, we will most definitely be back x
5 stars – Naomi A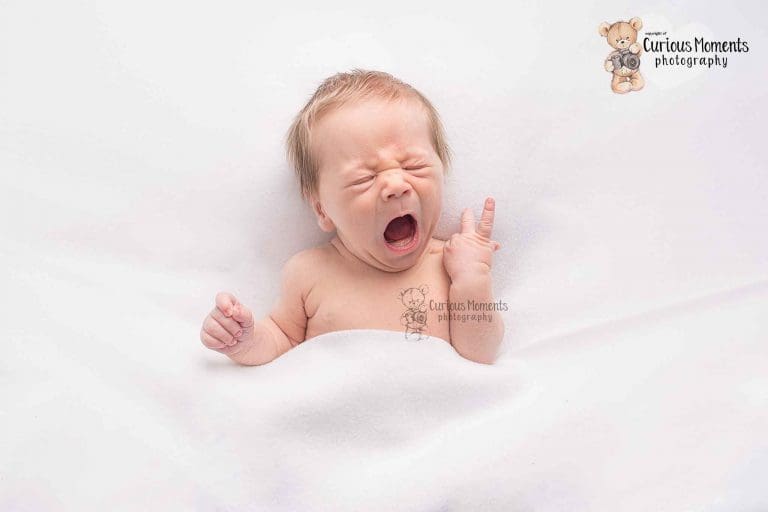 Before my little one was here I knew I wanted a professional newborn photography shoot but being new to the area I was unfamiliar with local photographers. I found Curious Moments Photography via a Google search and after reading reviews and recommendations and looking at her portfolio on her website and Facebook I chose Aimee and I'm very glad I did. Before the shoot Aimee maintained good communication and was very informative about what to expect and how to prepare for the day. On the day I was worried about feeding and having an unhappy baby but Aimee created a relaxed environment and remained patient allowing me to breastfeed and change my baby as needed. I found Aimee extremely friendly, professional and very well prepared/organised. I was also very impressed at how brilliant she was at settling my baby which really helped in getting the best pictures possible. After processing the pictures Aimee invited me back to view the pictures she had taken with no pressure to commit to buying anything in particular which I really appreciated. The pictures themselves I thought were fantastic and exceeded my expectations as to how they would come out especially with an unhappy baby – in fact they were so nice I wanted them all! Overall I wouldn't hesitate to recommend Aimee and Curious Moments Photography and definitely would consider her again for further photography.
5 stars – Harriet P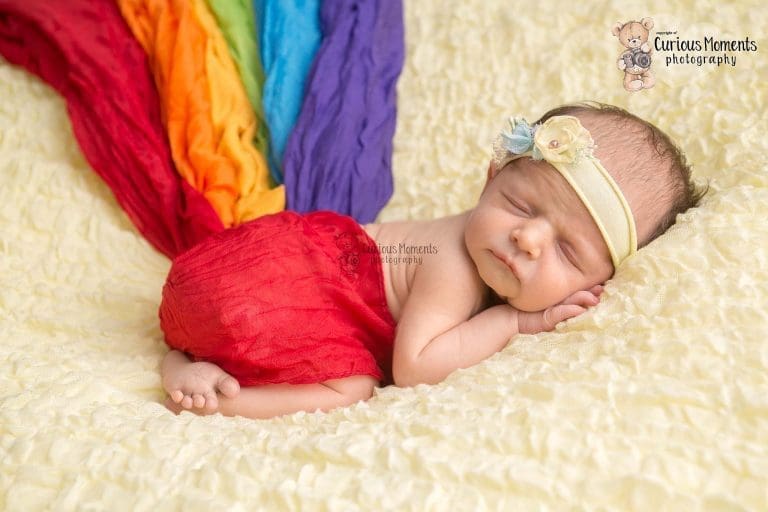 Absolutely fantastic service for start to finish, Aimee really does capture your vision. Aimee went at the pace of my newborn and waited so patiently between feeds. It's incredible how she captures the key moments. I was also very pleased with how quickly we had our prints from photo shoot. 
5 stars – Nerys Q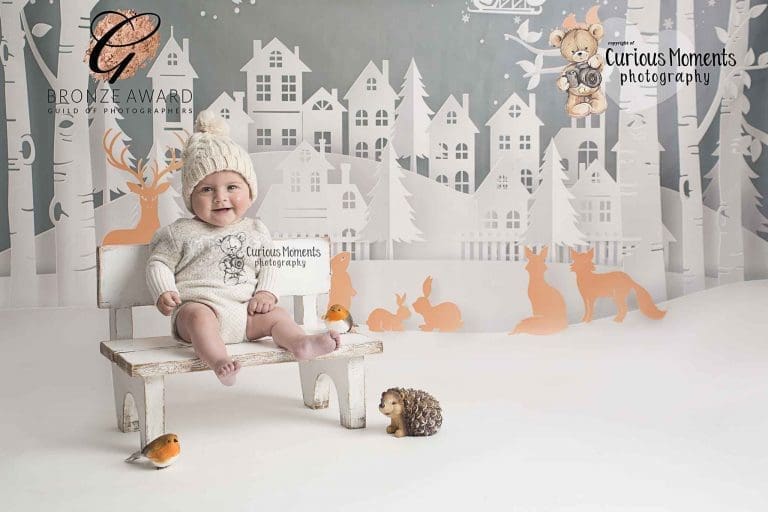 Aimee is such a fantastic photographer. She kindly took a Christmas shoot of my baby girl when she was around six months old. Due to my daughter being premature and then poorly in hospital for seven weeks we missed out on a bump photoshoot as well as new born photo shoot. When Aimee gave us the opportunity for a Christmas shoot we didn't hesitate to accept. The photos are unique and adorable we are so so pleased with them. Aimee is so organised, her studio is warm and inviting and she made us feel really at ease. She is a well deserved multiple award winner. We whole heartedly recommend Aimee and the high quality products she offers. Thanks x
5 stars – Bev M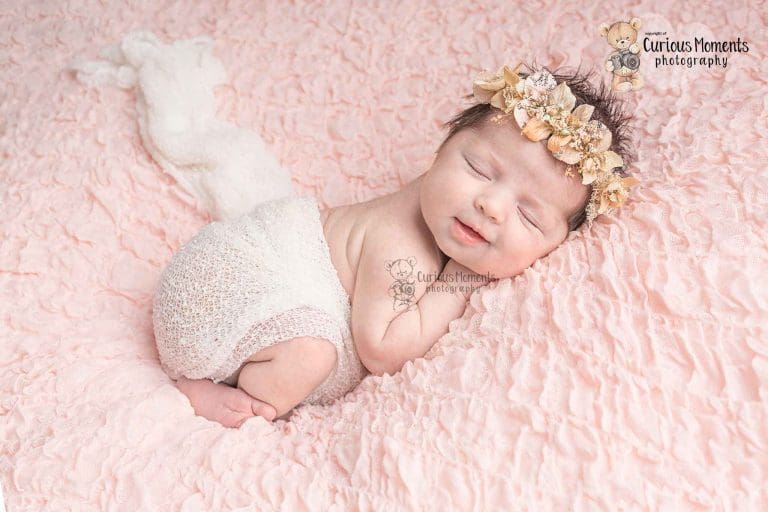 Over the moon with the gorgeous pictures of our baby girl! We are very pleased with the overall experience at Curious Moments and could not fault any moment of it. Aimee was so attentive and caring towards our little girl Gracie, making sure that she was happy and content during the photoshoot by providing plenty of time for nappy changes and feeds when needed. From the very start I could tell that Aimee is very passionate and does her best to make sure that the babies and families have the very best experience!
Highly recommend Curious Moments Photography, will not be going anywhere else to have my baby girls pictures taken and will definitely be returning next year to have the cake smash done!
5 stars – Leah N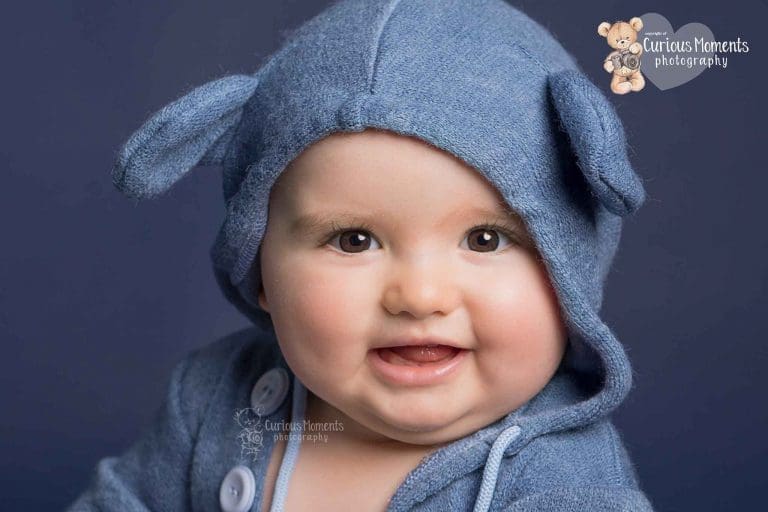 Absolutely in love with the photos Aimee has taken of my little boy?! Eventhough he was teething badly, she was so professional and managed to get some smiles out of him! Amazing photos, highly recommend ???
5 stars – Hayley M
Aimee is absolutely fantastic. Made us feel very comfortable by being friendly and welcoming. Rory really enjoyed the whole experience, as did I and the photos turned out brilliant. Would definitely recommend and will be in touch again in the future for more pictures.
5 stars – Jess C
Aimee is absolutely incredible. We go back time and time again and the children love her as do the dogs. We always get the photos back even better than we could hope for. She always accommodates what you would like to include and asks your opinions too. Aimee is so calm and makes us all feel welcome and comfortable. I had my maternity photos with her when carrying my rainbow baby as well as photos of the baby and our dog and the children together. Can't wait for the next sitting now. We won't go anywhere else. Thank you for everything you do 🙂 xxxx
5 stars – Natalie W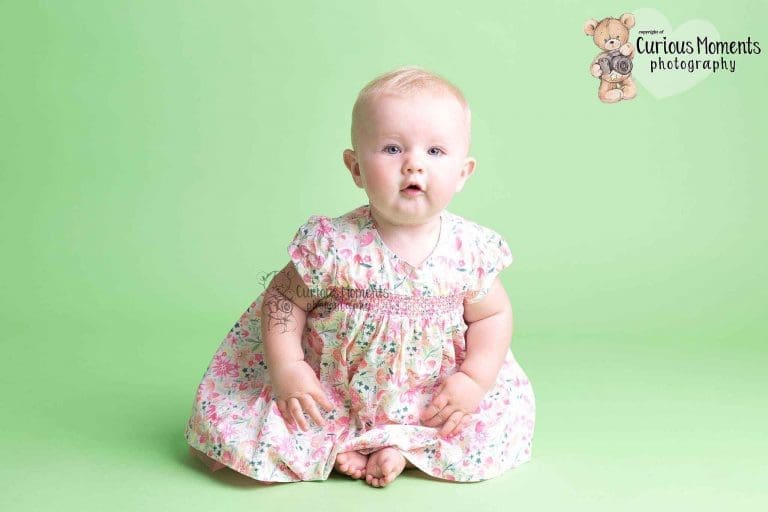 this was my daughters 1st photo shoot and she wasnt in a very good mood on the day but we had a great time. Aimee was very welcoming, the setting was very relaxed. Myself and maisie thoroughly enjoyed and the photos were fantastic x
5 stars – Rebecca M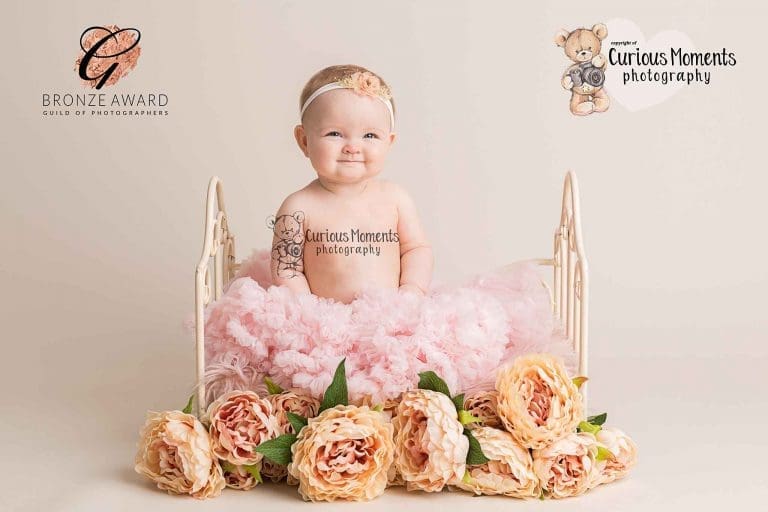 Had an amazing photo session for our baby! Aimee was very friendly, professional and she got the best smiles and quirky images of our baby! The props Aimee provided were adorable and we are so so pleased with the outcome of the photos! All of our family and friends are over the moon as are we ! We can't wait to come back in October for our baby's 1st birthday cake smash ! Thank you very much for the beautiful images xx
5 stars – Charlotte P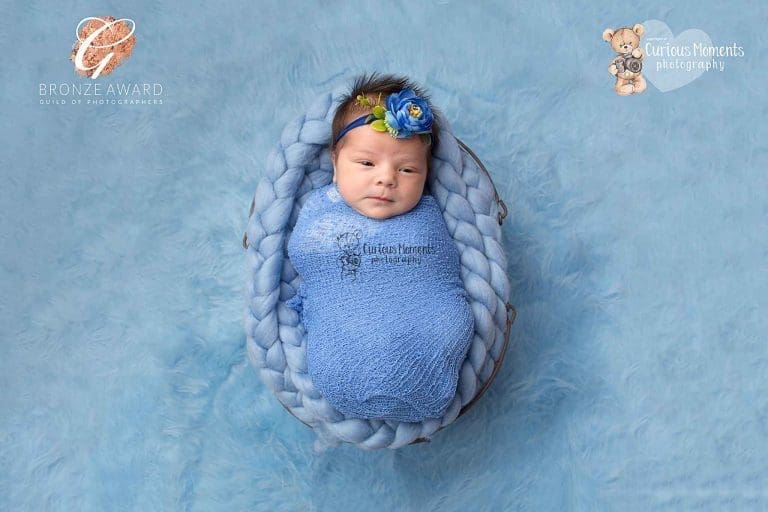 Me and my husband booked a newborn session with Aimee last minute as we stupidly forgot we had to book well in advance! We weren't expecting to get booked in but Aimee managed to fit us in! Straight away we were greeted with a big smile and a personal greeting message to our baby girl Harper. We were made to feel extremely relaxed, we enjoyed a cup of tea on the sofa whilst Aimee prepared Harper ready for her shoot. Everything was done at babies pace, if baby was screaming, Aimee would stop and settle Harper until she was ready to photograph again. It was a lovely, relaxing time! When we went to preview our photos, we couldn't believe the quality of them, they were amazing and exactly what we were looking for, the cutest photos! We picked up our photos and again, everything was so personal! They were displayed beautifully for us to see and Aimee entertained Harper whilst we could admire her beautiful work, ready for us to take home and admire forever! I'd highly recommend Curious moments photography! The level of professionalism, quality of photographs and overall experience, incredible! Will definitely be returning in the future! Thank you Aimee ?
5 stars – Lauren B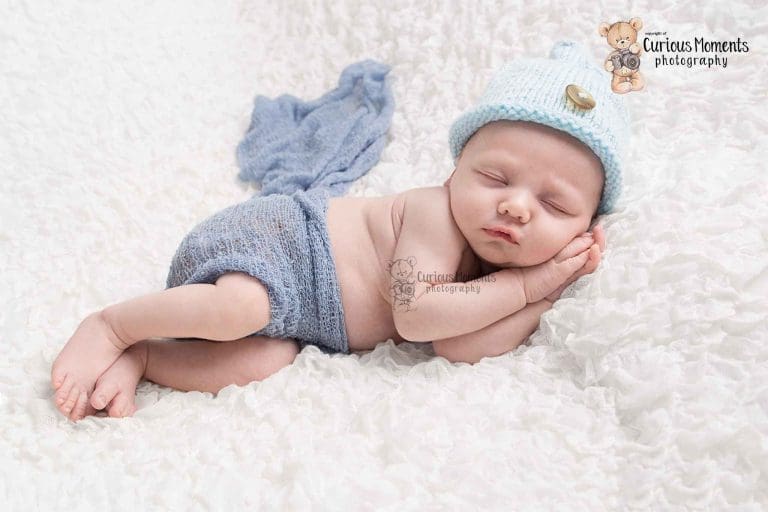 Over the moon with our fabulous pictures of our gorgeous boy! Amy was brilliant with our 21 day old and was so patient as we had trouble getting him to sleep at all. Amy is extremely talented, professional and friendly. We now have amazing photographs of our boy that we will treasure forever ?. Would highly recommend.
5 stars – Kirsty M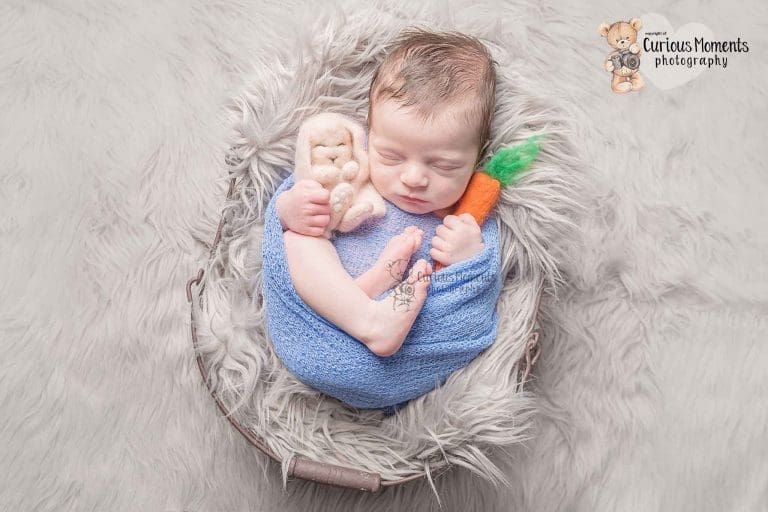 Me and my partner had a newborn session done with Aimee at Curious Moments Photography and we are over the moon with our photos!
Everything about the entire experience was perfect and highly professional. From the emails before baby was born, to the session itself, and finally when we viewed and collected our photos.
Aimee is an incredibly talented photographer and she captured Alfie's character amazingly well in the photos. She was always attentive to his needs and she always put his welfare first, even though at times he was very wriggly and wouldn't settle for the shots! Not once did Aimee get angry or frustrated. She was very patient with us all and made us all feel at ease. Her patience paid off, because the shots she managed to get when he was all happy and settled were amazing!
We are so happy that we chose Curious Moment Photography to capture these special moments and we will treasure these forever. It was definitely money well spent and I will highly recommend Aimee to anybody who's thinking of getting a photography session done.
Thank you Aimee for everything!
5 stars – Mark, Dani & Alfie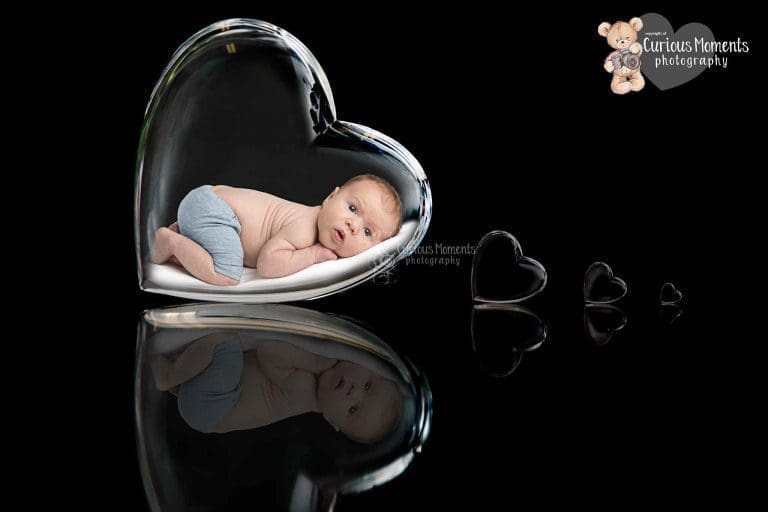 Absolutely fanstastic! Had such a good experience. Photos were not rushed, Aimee made us feel so welcomed and relaxed and final products are amazing. I couldn't ask for a more friendly photographer. Thank you so much!! Will defiantly be going back for more in the future x 
5 stars – Kelsey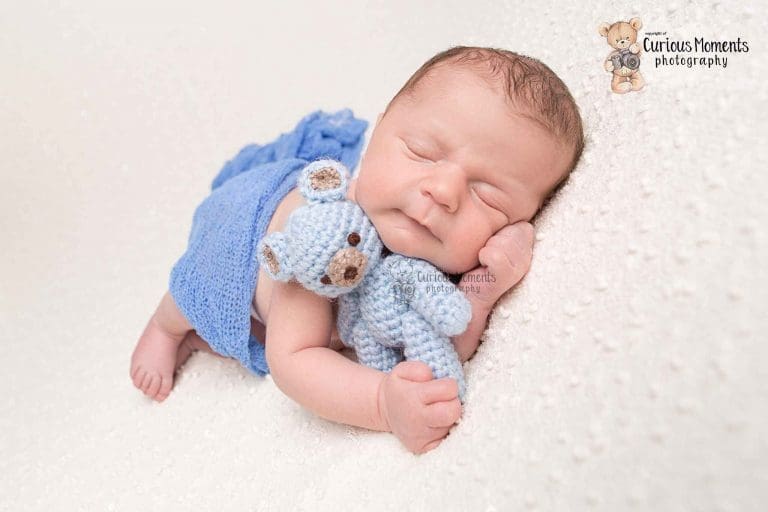 I booked my first photo shoot with Aimee when my baby boy was first born. I would not have chosen anyone else, she is very warm and welcoming and amazing with breastfeeding mamas, stopping every so often for nappy changes and feeds.
She has super cute outfits and she is very very good and gentle with the babies as she is a mother herself.
Aimee's photography is at such a high standard and prices are very reasonable.
She creates chit chat with everyone in her very lovely studio and Ian a very happy, polite lady.
I loved the way Aimme was with my baby in his first shoot and I was extremely happy with the outcome of the photos, that I returned for another shoot at Christmas time.
Overall, I would not choose another photographer but Aimee
5 stars – Chelsea
Was delighted with my grandaughters photo shoot …wanted quirky and Aimee delivered !! She was patient and built up a rapport with a moody 20 month old ..no easy task..obviously takes pride in her work snd shows in the finished product?
5 stars – Maxine
The whole family were relaxed and Aimee made it really fun for them. The photos were great. Excellent service.
5 stars – Lucy D.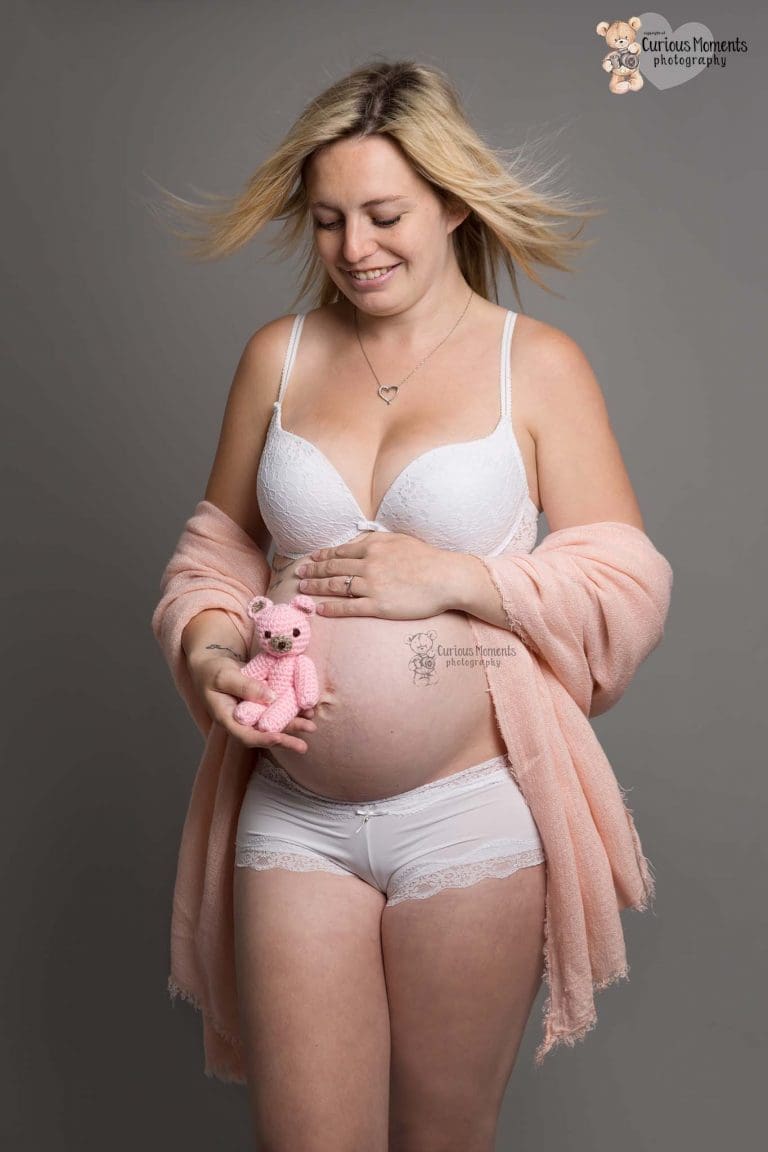 Absolutely loved the whole experience of my maternity shoot. I felt very relaxed and at ease throughout the whole thing I would definitely recommend Aimee, and I will be back. It was an amazing experience – I was in love with the photos.
5 stars – Emma M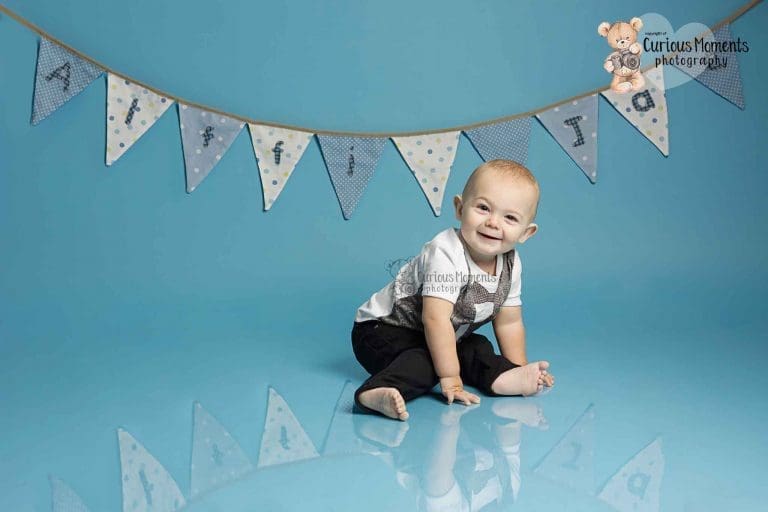 Aimee made us all feel welcome and totally comfortable and will always get that 'perfect shot'. My son had so much fun doing lots of different shots! We thoroughly enjoyed the cake smash session, even though my son wasn't that keen on smashing the cake!
Choosing the final photos was hard, as there were so many amazing ones to choose from! I was totally in love with them all! I would have bought them all if I could. And the quality of the photos when we picked them up was fantastic!
Overall an amazing experience. Thank you so much x
5 stars – Steph H.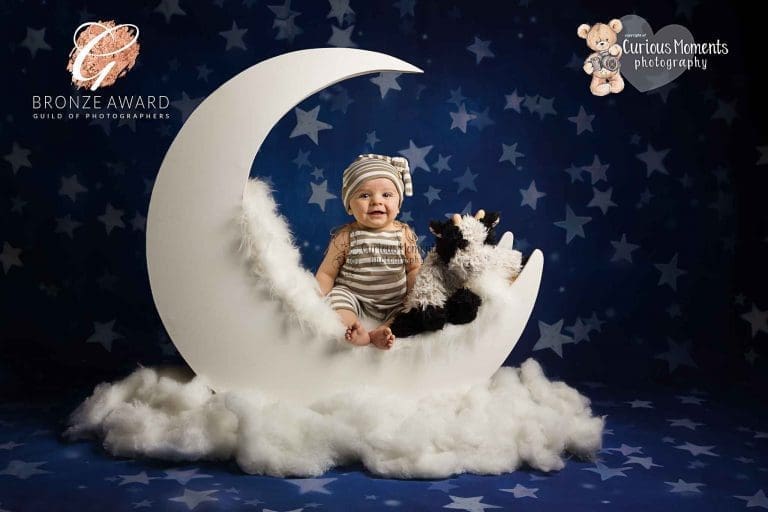 We had a lovely day at our session. Louie was so happy throughout the photo shoot, Aimee made everything feel relaxed. The photos were amazing I was so happy with them – totally worth it. 100% coming back
5 stars – Rhian E
The experience was excellent from beginning to end. Aimee is very welcoming and provides a friendly service. We really enjoyed the splash session as I've not seen this done before.   Aimee was so accommodating when we had to change appointments to view photos due to illness and work commitments. And they were Beautiful photos which made it very difficult to choose from.

I would highly recommend Curious Moments Photography.
5 stars – C. Wilkins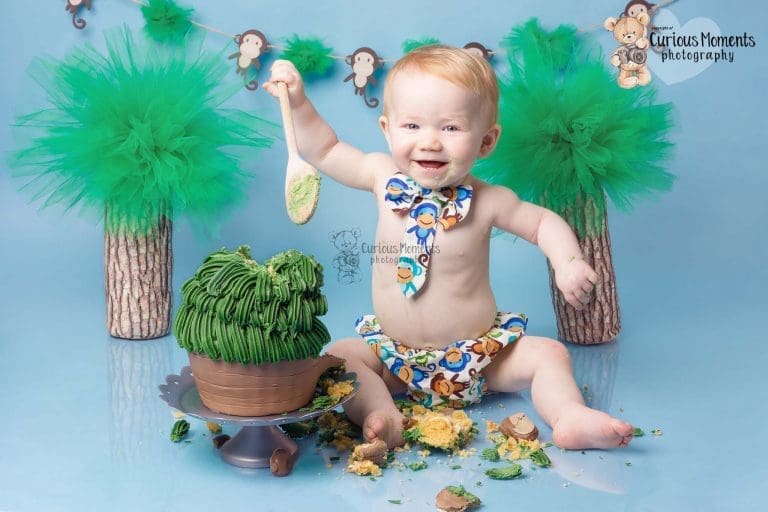 Amazing experience. Aimee is very professional, easy going and lots of fun. Will definitely be having another photo shoot in the future. Such a pleasant and fun experience for us all. We really loved seeing Osian eating cake, enjoying and smiling in his pictures. The photos are Amazing.  Can't thank you enough.
5 stars -Dai & Catrin
Thank you Aimee for Alfie's brilliant 2nd birthday cake smash, you were so patient with him even though he wasn't the easiest of customers ? The whole service we received was excellent – very welcoming and professional. And the aftercare was just as excellent – a very personal service. We loved all the photos. We will be back soon to see you again.
5 stars – Samantha M.
10 out of 10.
Aimee managed to interpret my theme given how little I gave her to work with. Her creativeness, and patience is amazing, and Aimee is so welcoming and friendly.
The whole experience was brilliant from the shoot to viewing the photos. The photos captured our Boys personality in such a fun way – just Wow. I would definitely recommend Aimee to anyone who is looking to capture special memories.
Thank you so much, I will most certainly book again in the future . 
5 stars – Laura-Jayne
We really enjoyed how relaxed, friendly and welcoming Aimee was, and so patient. Very calm and relaxed atmosphere. The photos are Amazing! Thank you for the amazing memories you created for us x
5 stars – Caroline G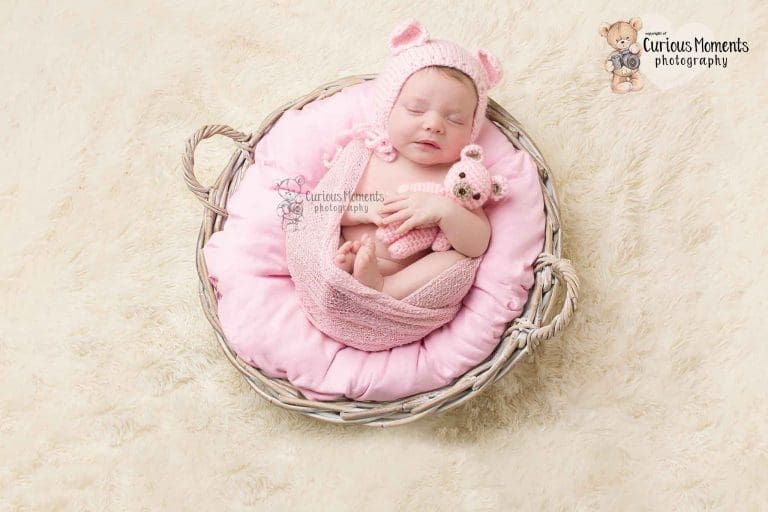 The whole experience was great. The photos are fabulous, and really capture the children. A great experience from start to finish
5 stars – Sarah C.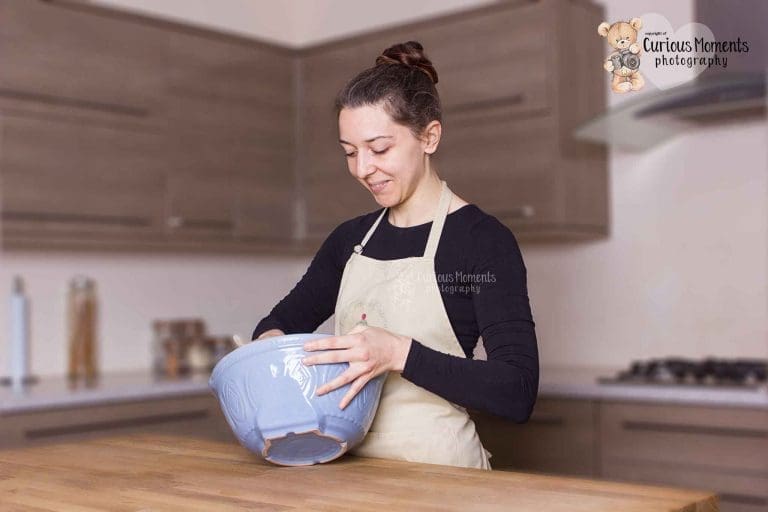 Aimee is an incredibly skilled photographer, she is so lovely she just makes you feel at ease. I was surprised at how good I looked. The quality of the photos was outstanding and an excellent investment for my company's website. I really enjoyed creating the shot of me shooting Icing sugar in the air and seeing the amazing photos.
I would definitely recommend Aimee for any kind of shoot because she makes you feel so at ease and has an excellent eye. Her photos are outstanding in every way and will be using her again when I update my website.
I would definitely recommend her to anyone wanting a professional shoot or otherwise.
5 stars – Sam @ The Cottage Cakery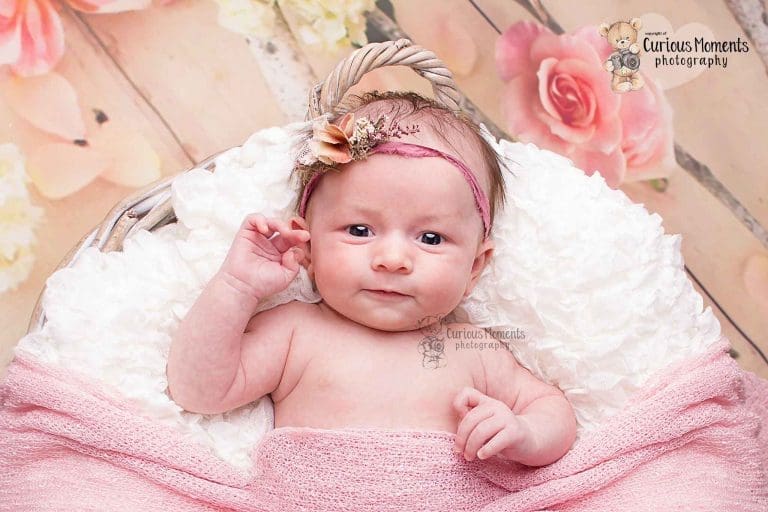 Aimee was very welcoming and was very patient with our baby Lola. Aimee is very patient and doesn't rush, so she seems to get the perfect pics. She did with Lola anyway 😀
I was blown away by the photos!!! I couldn't handle the thought of them being deleted so bought the lot!!
5 stars -Gary O.
I loved the entire photo shoot, the fact that it wasn't rushed even when Isabella wouldn't stand still and Aimee made us feel very welcome. The set and cake was absolutely perfect better than I had imagined it. The whole experience itself was amazing we are very glad we chose Curious Moments to do Isabella's cake smash with.
The photos were stunning, the quality and colour of them are brilliant. Especially the canvas as well, it's so clear. All of the photos captured each moment perfectly
You won't find another photographer as talented as Aimee. The customer service she provides is outstanding and the photos she takes are simply perfect. Couldn't find anyone better if I need more photos in the future I shall definitely be going to her again.
5 stars – Jade
This was my first photo shoot ever, it was also for my one year old daughter. I spoke to Aimee about it and everything was done for us we didn't have to worry about anything. We were so pleased with the photos and the video that Aimee had put together was such a nice touch. We Loved them!
After searching through loads of different photographers, I had my heart set on curious moments. Best decision I made as I have no complaints, lovely welcoming, relaxing environment and everything was provided we just had to turn up.
Best thing i done was choose curious moments for our pictures. So pleased. You won't be disappointed
5 stars – Cerian
As we prepare for our 4th family shoot with Aimee I wanted to reflect on why we keep coming back. And quite simply … it's because we are never disappointed! We are the awkward customers every time; we can't quite decide what we want and how we want it done. But Aimee's patience, careful questioning and ability to put us all at ease means we always get exactly the shots we wanted … even if we didn't know it at the time. From my pregnancy photos to our new born, then sitting all photos take pride of place on display in our home. I can't wait to see what she comes up with for our cake smash photo shoot!!
5 stars – L. Hands
Aimee was fab with a very grumpy baby. Amazing photos. Worth every penny and reasonable also.
5 stars – Tasha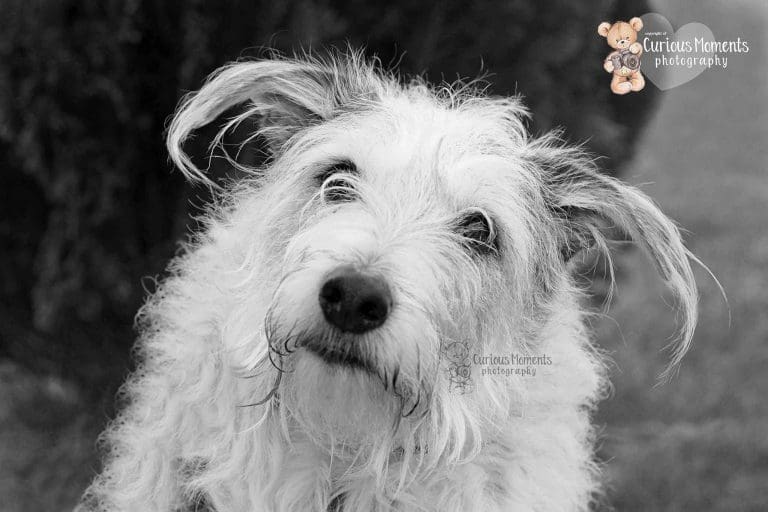 Aimee's pet portraits are very unique and it is for that reason that I would recommend her to all my pet loving friends as a photographer. Aimee brings something to the pictures that could only be captured by her natural ability to put my pets at ease. Three dogs and a pussy cat. My pictures did not just materialise from random snaps, Aimee took the time and used her unlimited patience to get the best pictures. Aimee came to my home and spend time with my pets to allow them to feel confident in her and also for her to gauge their individual personalities, which is undoubtedly reflected in my 2015 'family photos' I'm looking forward to 2016
5 stars – Shan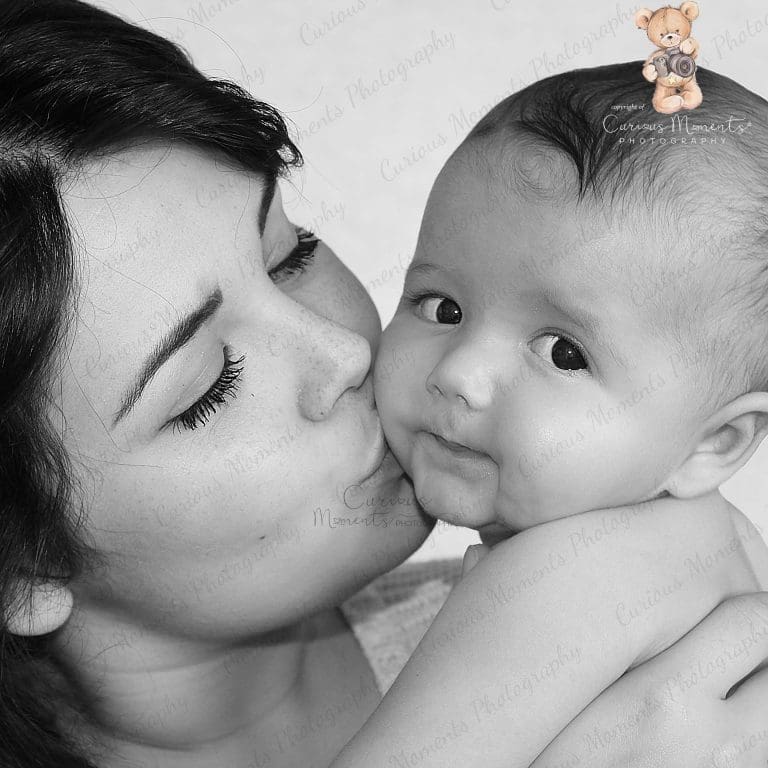 Had my shoot when my son was 4 months old had my shoot on a Monday and received my prints the following week!! Which are absolutely STUNNING! Everything was so simple and easy, Aimee made myself and my son feel so relaxed and it shone through in the finished photographs! Aimee was fantastic, Even when my little one was sleepy and grouchy she worked with him and still managed to capture these timeless pieces! The price you pay to capture these ever so precious moments in your little ones life is nothing! Will most definitely be going back every year for updates!
5 stars – Demi & Isaac